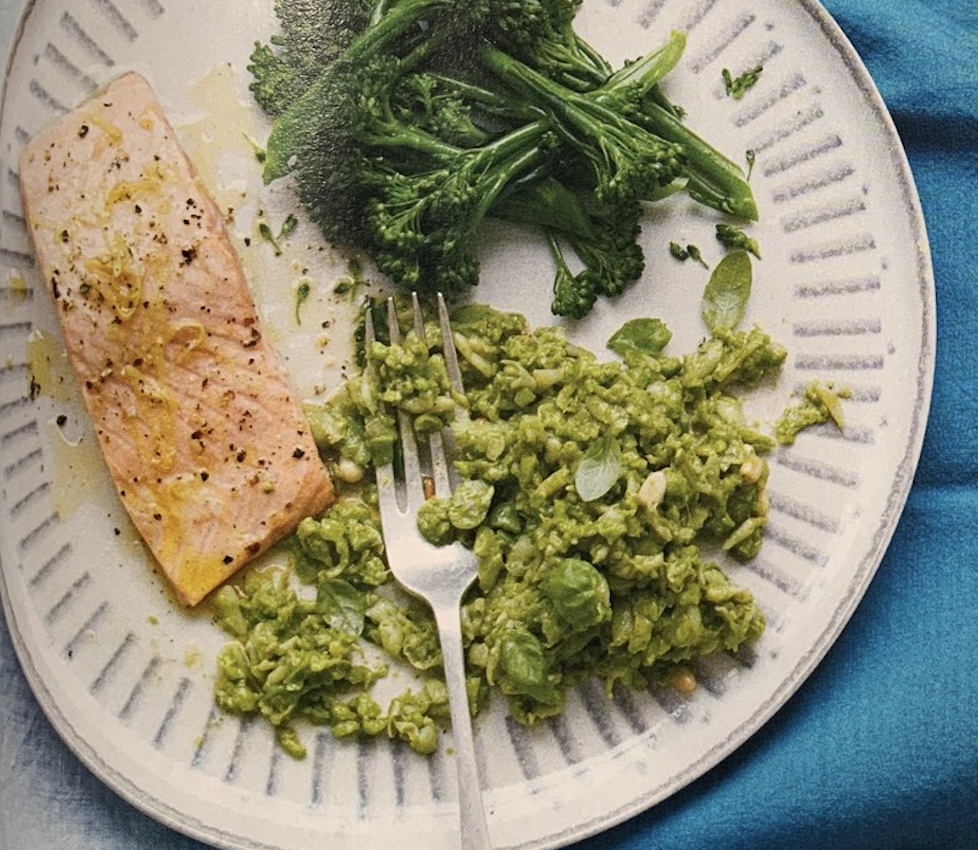 Grilled Salmon With Mashed Beans And Pesto
Dinner Budget-Diets, Ketogenic
January 16, 2020
This easy to prepare dish of Salmon, Beans and Pesto makes for a tasty and nutritious dinner. Ideal for nourishing your health and hormones.
Prep: 5 mins
Cook: 30 mins

5 mins

30 mins

35 mins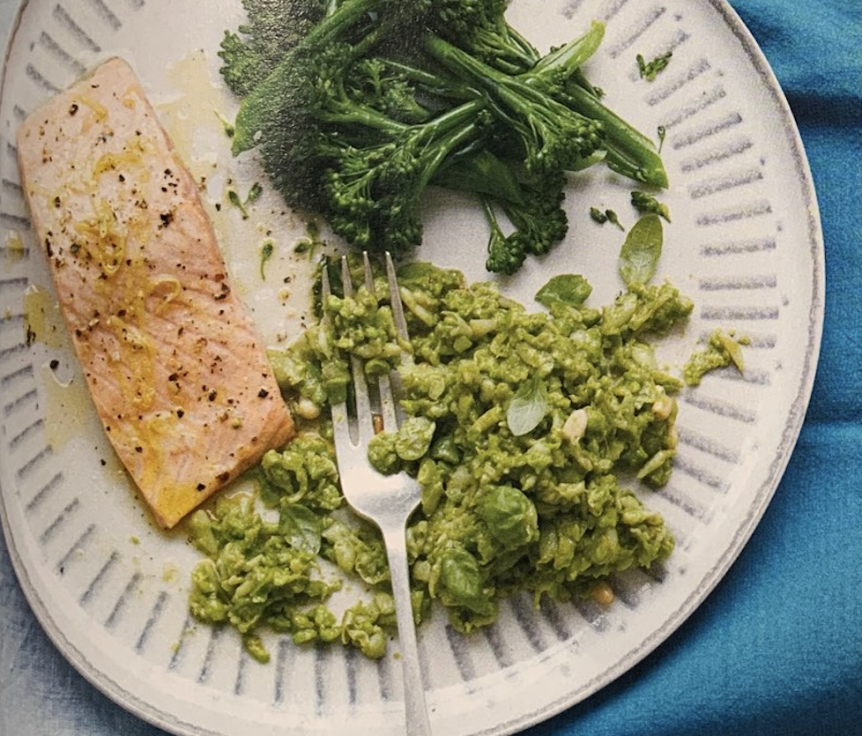 Directions
1. In a small bowl, mix together the oil, lemon juice and zest, garlic, and some salt and pepper to make a marinade.
2. Place the salmon in a flat glass dish and add the marinade, turning the salmon pieces over to coat. Cover the dish and let marinate in the fridge for 20-30 minutes. Preheat the grill to medium hot for 10 to 15 minutes. Meanwhile, start making the mashed broad beans.
3. Place the beans, spring onions, and basil leaves in a large saucepan over medium-low heat and add a splash of water. Cover and let it steam for a few minutes until cooked.
4. Transfer to a blender with the remaining ingredients and add the pesto to taste. Blend to your desired texture and season to taste. Set aside and keep warm.
5. Once the grill is hot, place the salmon on the pan and brush with the excess marinade. Season and grill for 6-8 minutes on each side, brushing the marinade over the salmon when you turn them over.
6. Serve one piece of salmon on a bed of mashed beans alongside your choice of steamed green vegetables and save the other portion for lunch the next day.
Recipe Credit Source: Natural Health Magazine
Ingredients
Juice of 2 Lemons and Zest of 1
2 medium-sized pieces of Salmon
Pinch of Sea Salt and Cracked Black Pepper
For The Mashed Broad Beans And Pesto:
2 Spring Onions, finely chopped
A handful of Fresh Basil Leaves
0 Reviews