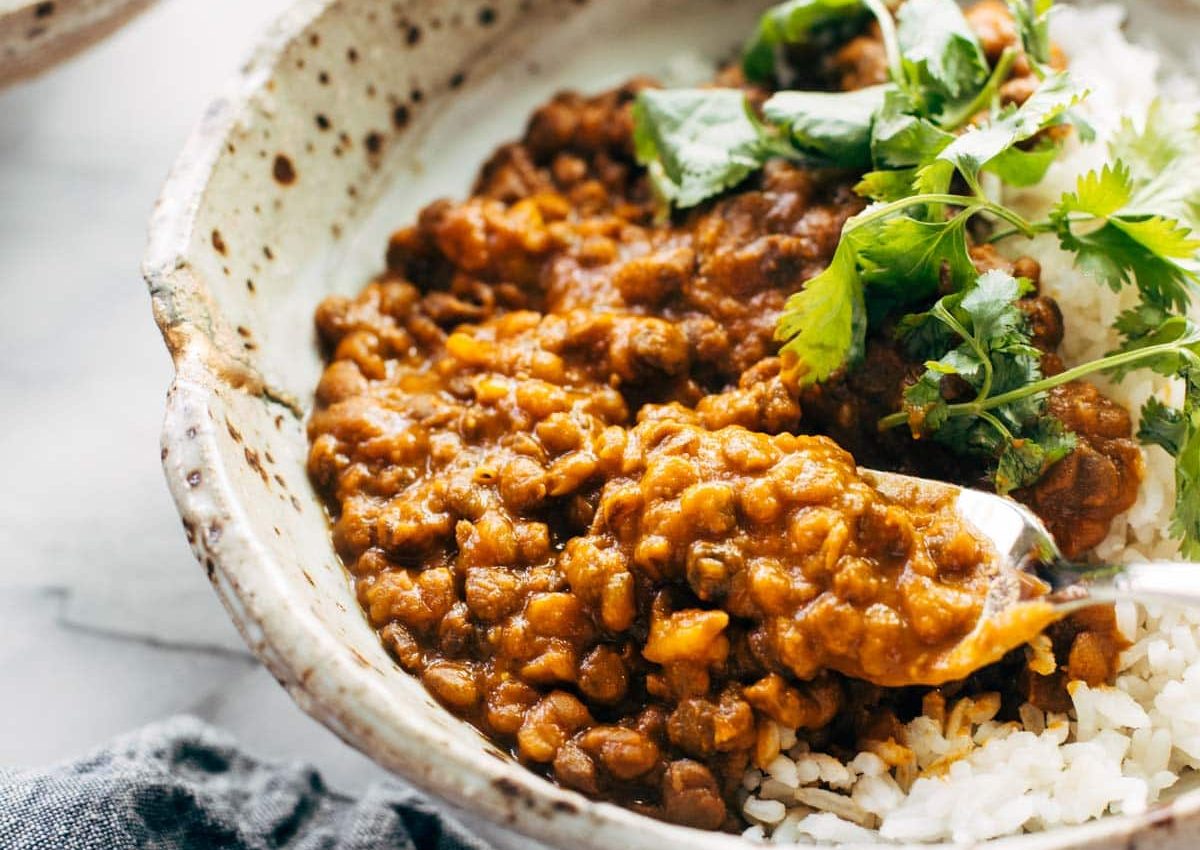 Instant Pot Red Curry Lentils
Dinner Ketogenic, Ketogenic-Vegan
February 3, 2020
Creamy and delicious red lentil curry made in an instant pot. This is an easy and filling healthy dinner that will satisfy your tastebuds.
Prep: 10 mins
Cook: 30 mins

10 mins

30 mins

40 mins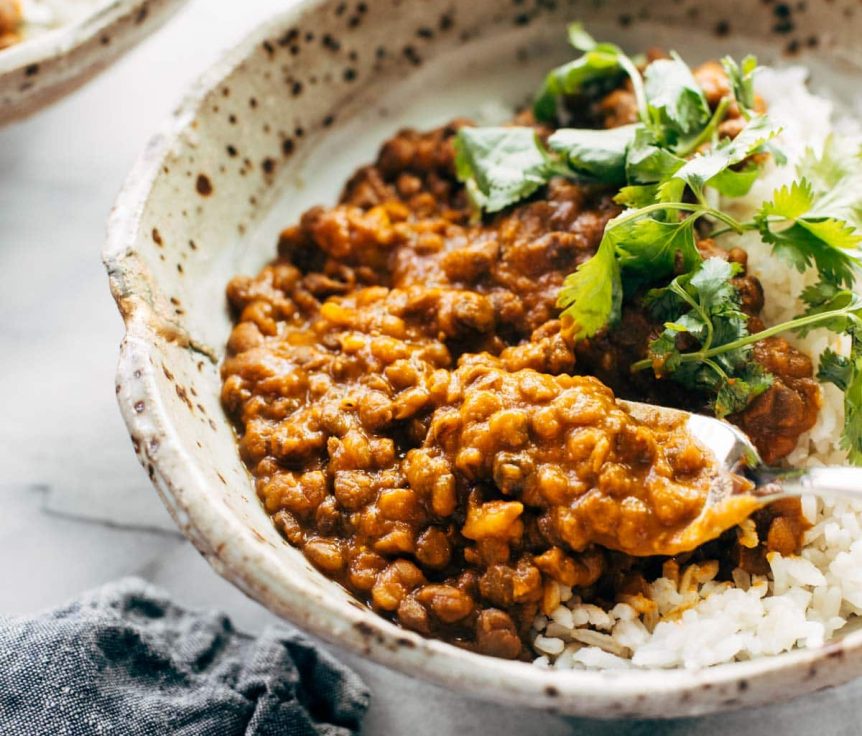 Directions
1. Place all ingredients in the Instant Pot. Cook on high pressure for 15 minutes. Natural pressure release (meaning just let it sit) for 10 more minutes.
2. Stir in the coconut milk and butter. Taste and adjust seasonings. Can also be served with quinoa. Top with cilantro, and be amazed at the yumminess of the humble little lentil.
Recipe Credit Source: https://pinchofyum.com/instant-pot-red-curry-lentils
Ingredients
Into The Instant Pot:
1 tbsp Erythritol or Monk Fruit Sweetener
A few good shakes of Cayenne Pepper
1 tsp Coarse Sea Salt (more to taste)
And then:
2 tbsp Butter or Ghee (Optional)
0 Reviews