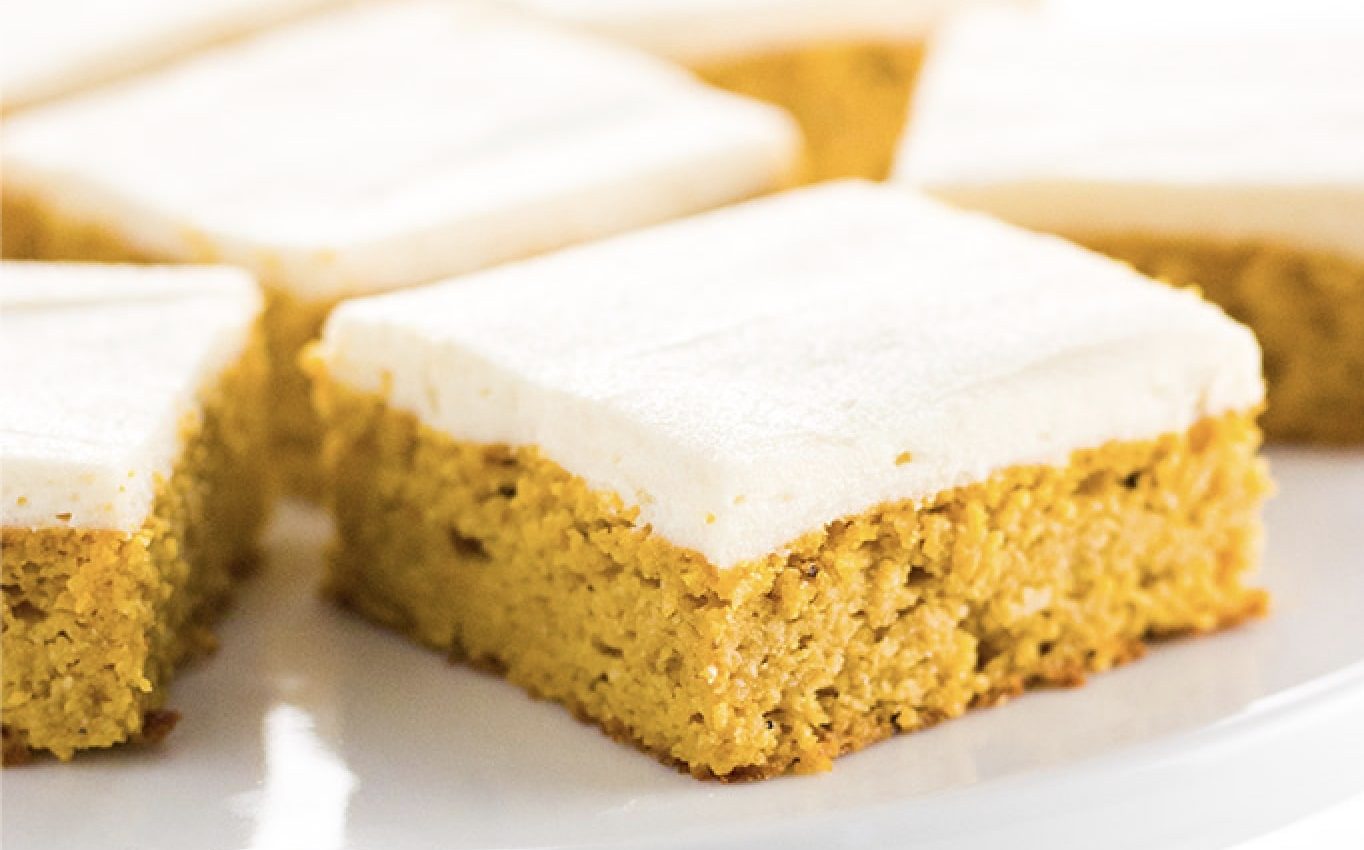 Low Carb Healthy Pumpkin Bars with Dairy-Free Cream Cheese Frosting
Dessert Gluten-Free, Ketogenic-Vegan
September 15, 2020
An easy to prepare, gluten-free, low-carb Pumpkin Bar recipe made with canned pumpkin & dairy-free cream cheese frosting. Takes just 10 minutes to prepare.
Prep: 10 mins
Cook: 20 mins

10 mins

20 mins

30 mins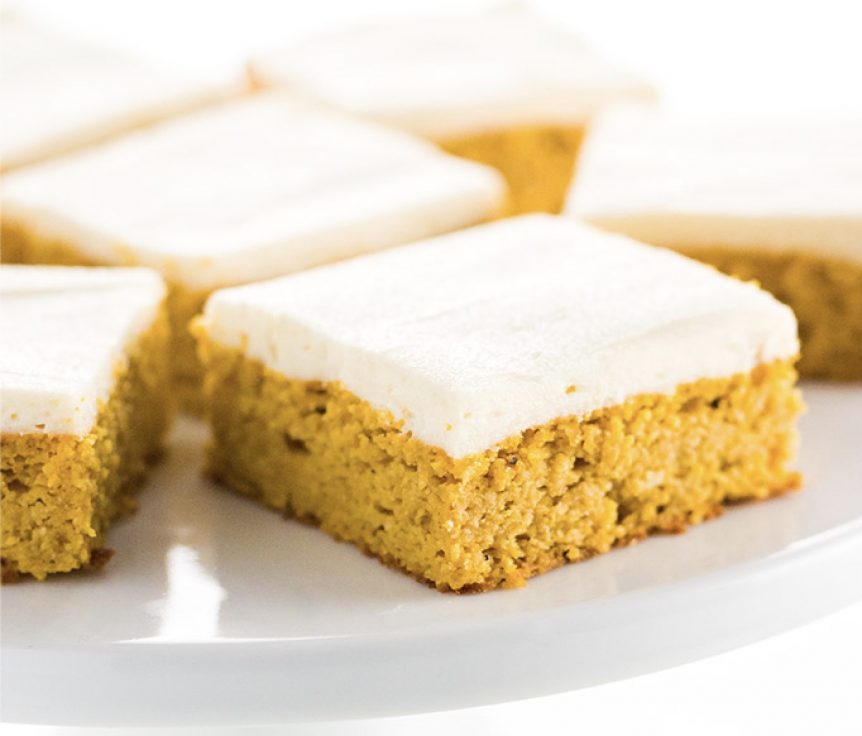 Directions
1. Preheat the oven to 350 degrees F (177 degrees C). Line a 9x9 in (23x23 cm) baking pan with parchment paper.
2. Using a bowl in the microwave or a double boiler on the stove, melt together the dairy-free cream cheese and coconut oil, until you can stir them together easily.
3. In a large bowl, combine the pumpkin puree, melted coconut oil/dairy-free cream cheese mixture, eggs and vanilla. Beat with a hand mixer at medium speed, until smooth.
4. In another bowl, stir together the almond flour, sweetener, baking powder, pumpkin pie spice, and salt.
5. Add the dry flour mixture to the wet ingredients. Beat with the hand mixer at low speed, until just combined.
6. Transfer the batter to the lined baking pan and smooth the top. Bake for 20-30 minutes, until an inserted toothpick comes out clean. Cool completely.
7. To make the frosting, use a hand mixer to beat together the dairy-free cream cheese, sweetener, and vanilla, until smooth. (You can thin it out with a little milk or cream if you'd like.) Let the bars cool completely before adding the frosting and cutting.
Recipe credit source: https://www.wholesomeyum.com/recipes/healthy-pumpkin-bars-with-cream-cheese-frosting/
Ingredients
Healthy Pumpkin Bars:
2 tsp Gluten-free Baking Powder
Cream Cheese Frosting:
0 Reviews