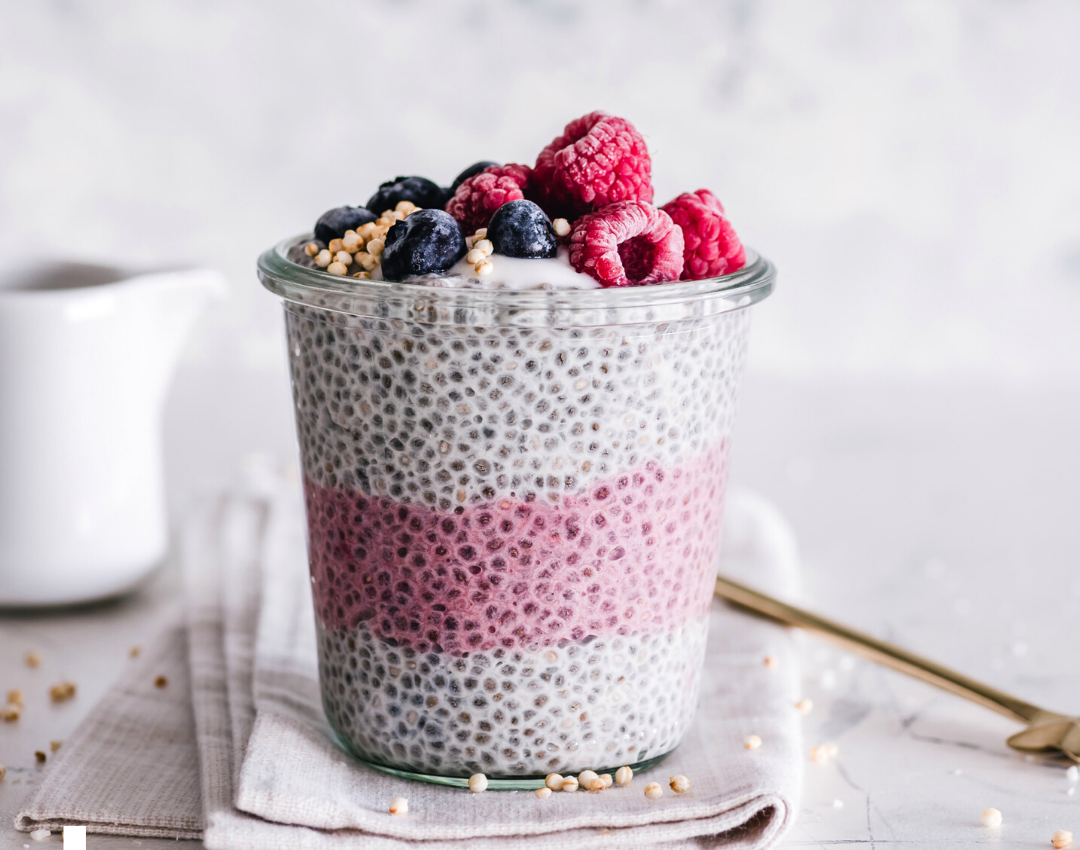 Berry Chia Seed Breakfast
May 7, 2020
This easy to prepare Chia Seed Berry Breakfast is the ideal nourishment to start off your day. Antioxidant-rich, this breakfast is low-sugar, dairy-free, grain-free and gluten-free.
Prep: 10 mins
Cook: 1 hr

10 mins

1 hr

1 hr 10 mins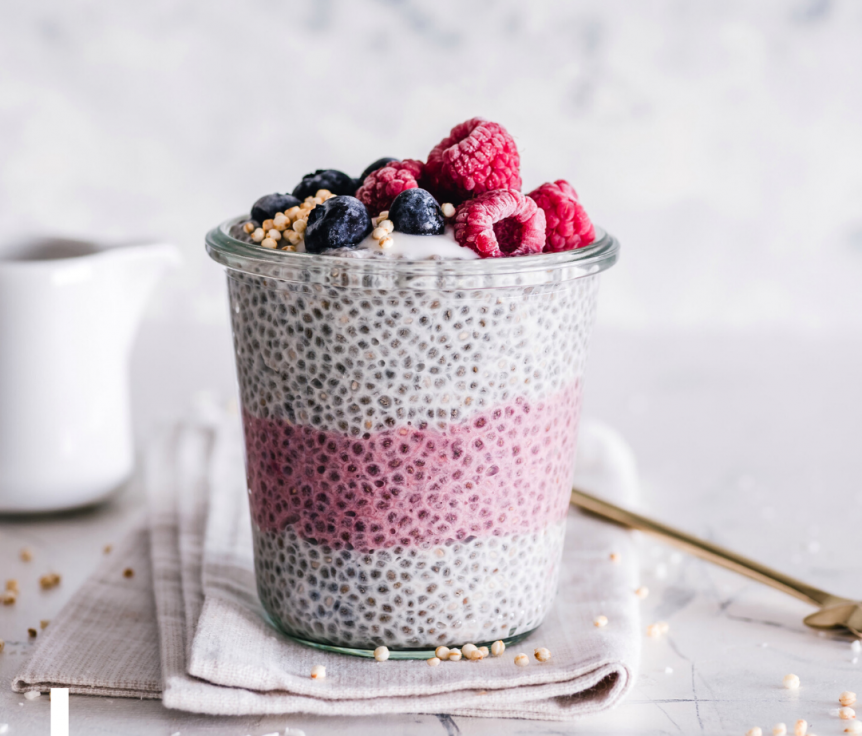 Directions
1. Blend the coconut milk, protein powder, vanilla, and berries (blueberries or raspberries, whichever you choose) together.
2. Pour the coconut berry mixture into a mason jar or other container and add the chia seeds. May need multiple jars.
3. Slightly stir the chia seeds in the coconut milk until the chia seeds are evenly distributed in the mixture.
4. Place mixture in the fridge for 2 hours or overnight.
5. Layer chia pudding in another glass with more berries or simply top with fruit and nuts, enjoy!
Recipe Credit Source: https://renewingallthings.com/portfolio/beautifying-berry-chia-breakfast/
0 Reviews