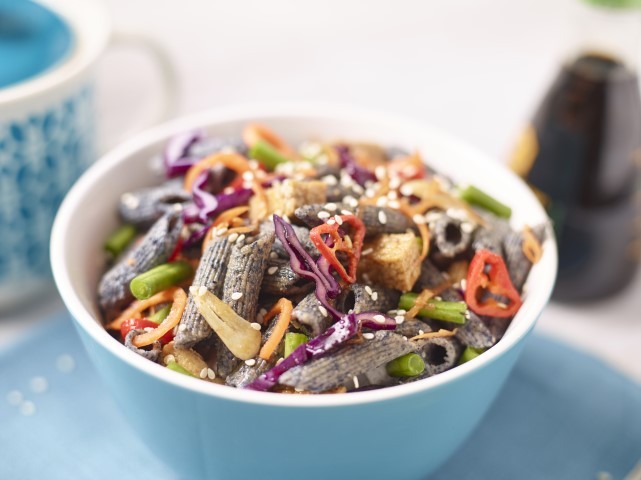 Black Bean Penne with Tofu, Green Beans and Sesame Seeds
June 25, 2016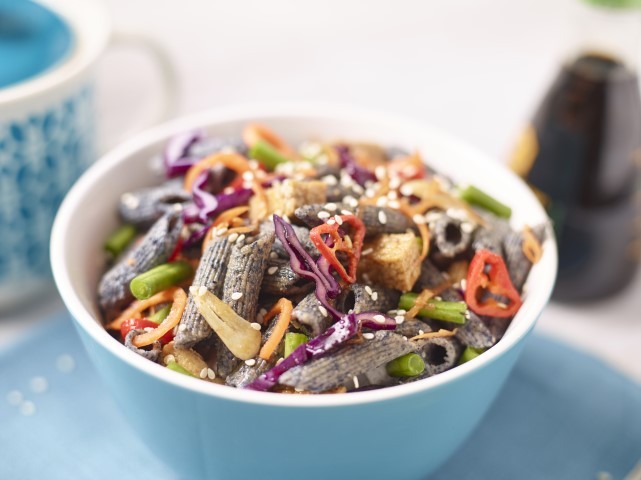 Directions
Add the Black Bean Penne pasta to a large pan of boiling water. Reduce to a simmer. Stir occasionally. Cook for 4-5 minutes maximum. Drain well, flash under cold water for a few seconds to stop cooking. Toss in a little olive oil to taste. Set aside.
Slice the tofu into cubes and add to a wok. Add in the garlic clove, red chilli and sesame seeds. Sauté. Add in the shredded carrot, green beans, red cabbage and soy sauce. Sauté at a medium temperature for 5-10 minutes and then lower the heat.
Mix the tofu and vegetable medley into the Black Bean Penne Pasta and serve.
0 Reviews