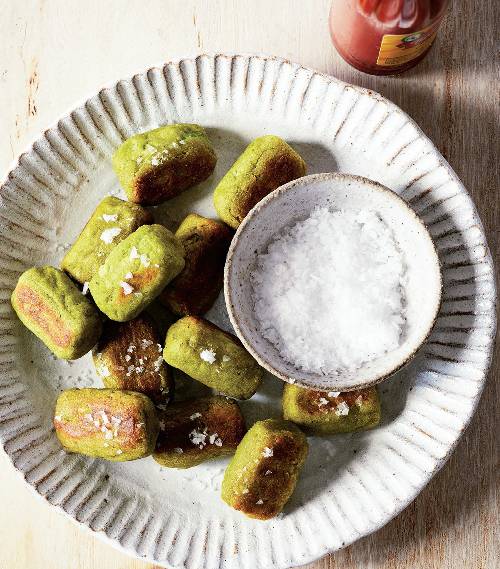 Broccoli Tatter Tots
October 5, 2018
Who needs potatoes when you have broccoli!?! Twist on that childhood favourite
Prep: 10 mins
Cook: 35 mins

10 mins

35 mins

45 mins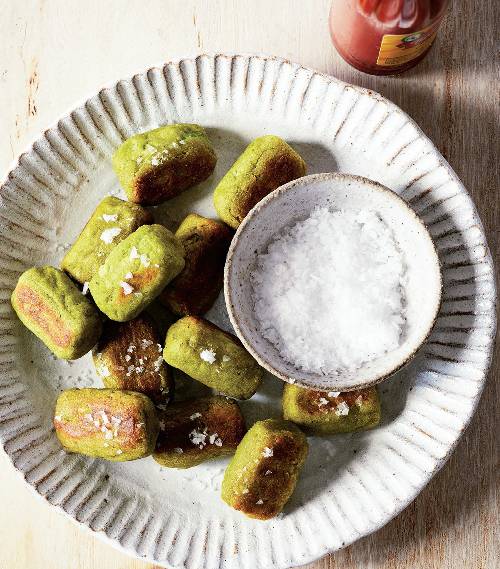 Directions
Preheat the oven to 400°F / 200°C.
Grease a baking sheet with a thin layer of oil or line with parchment paper and set aside.
Set up the food processor with a S shaped blade. Add in the broccoli, egg, onion, garlic, flour, almond meal, pepper, syrup, salt, parsley, and nutritional yeast. Pulse until all combined.
When ready, scoop around 1-2 tablespoons of mixture out at a time and roll in your hand to form a tatter-tot then place the tots on the baking sheet, evenly spaced. Wash your hands every few made to prevent them from sticking.
When all made, bake the tots in the oven for about 18-20 minutes or until golden brown. Serve with hot sauce or guacamole if desired!
This recipe is taken from The Thirty Website. For more ideas and recipes visit; https://thethirty.byrdie.com/vegan-keto-recipes/slide5
Ingredients
2 Cups Of Broccoli Florets, Steamed Until Tender
2 Cup Of Almond Meal or Almond Flour
1 Tsp. Of Sugar-Free Maple Syrup
0 Reviews