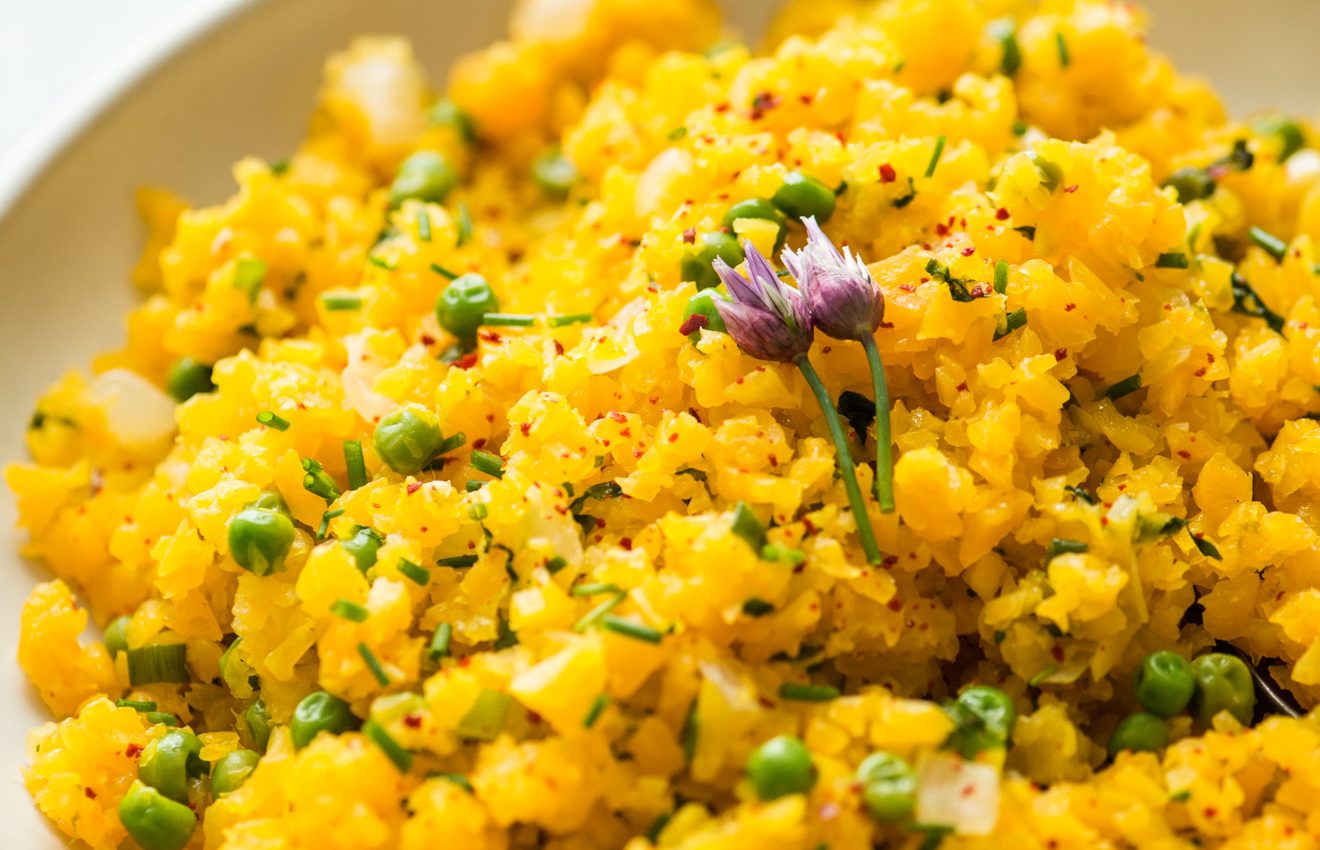 Butternut-Squash Rice
September 27, 2018
Make a Keto diet fun and tasty with this delicious rice alternative! Experiment with ingredients for different flavours.
Prep: 20 mins
Cook: 10 mins

20 mins

10 mins

30 mins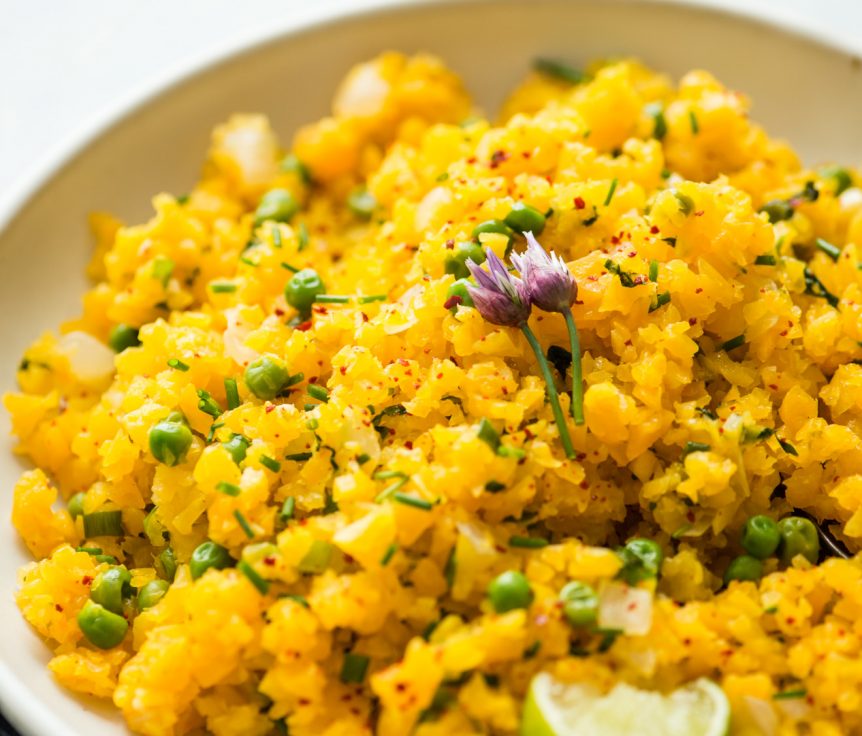 Directions
Peel the butternut squash and remove the ends. Cut along the middle and open the squash up. Remove the seeds and strings and chop up the flesh into 1/2-inch cubes.
Add the cubes to a food processor a few at a time and blend for a few seconds. Continue pulsing the butternut squash until it is about the size of grains of rice.
Next, heat the oil in a wok or large pan over medium-high heat. Add the onions and cook for 1 to 2 minutes. Then add the garlic and salt and cook until fragrant.
Stir in the riced butternut squash and cook for 4-5 minutes. Then add the peas and the sliced scallions, lime zest and lime juice and cook until the butternut squash has turned into a yellow-orange colour.
Once ready to serve, stir in the chopped basil and top with red pepper flakes and chopped chives, if desired.
This recipe is taken from Healthy Nibbles and Bits. It can be found, plus many more here; https://healthynibblesandbits.com/coconut-lime-butternut-squash-fried-rice/
1 Review