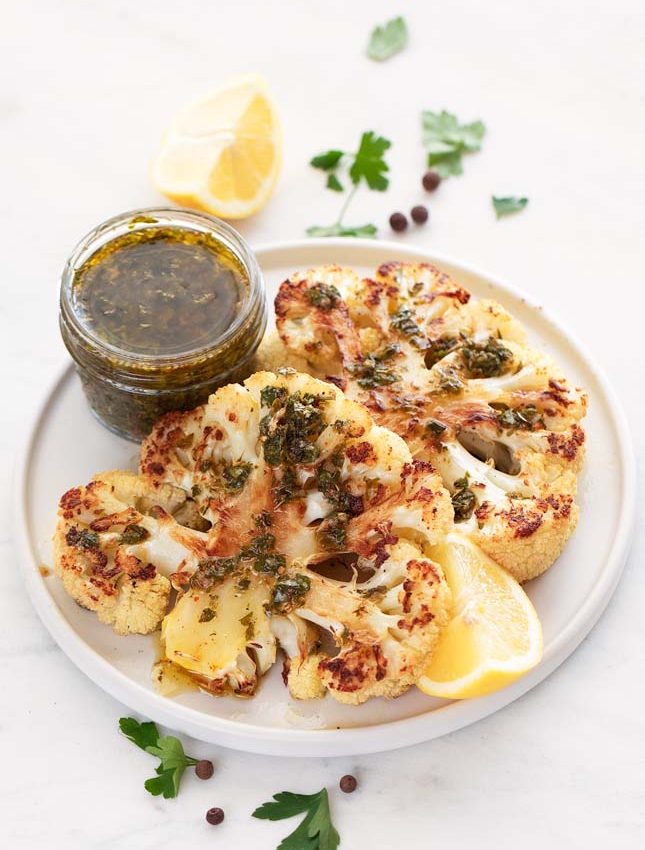 Cauliflower Steak
Dinner Ketogenic, Ketogenic-Vegan
August 13, 2019
Easy to prepare Cauliflower steak only requires 4 ingredients. Roast until tender for 30 minutes and best served with chimichurri.
Prep: 5 mins
Cook: 25 mins

5 mins

25 mins

30 mins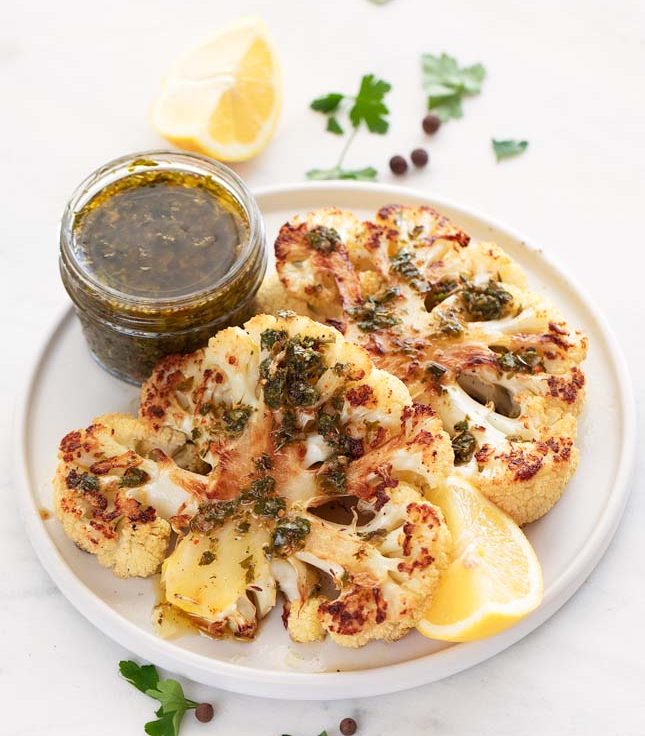 Directions
1. Preheat the oven to 400ºF or 200ºC.
2. Remove the outer green leaves from the head of cauliflower, but leave the stem at the bottom so it helps the steaks hold together.
3. Cut the cauliflower in half lengthwise through the center. Cut a 1-inch or 2.5 cm thick steak from each half of the cauliflower. Don't discard the remaining cauliflower florets, use them to make other cauliflower recipes, or just cook them like the cauliflower steaks.
4. Heat the oil in a large skillet and cook the steaks over medium-high heat for about 2 minutes each side, or until golden brown. Add salt and ground black pepper to taste on both sides. If you don't want to use oil, just omit it and cook the steaks in a large skillet or a griddle. You could use some liquid like lemon juice or balsamic vinegar instead of the oil. It's better if you use oil, though.
5. Place the steaks onto a lined baking sheet and bake for about 20 minutes, flipping carefully once at the halfway point.
6. Serve immediately. Keep leftovers in an airtight container in the fridge for 3 to 4 days.
Recipe credit - Simple Vegan Blog: https://simpleveganblog.com/cauliflower-steak/
0 Reviews