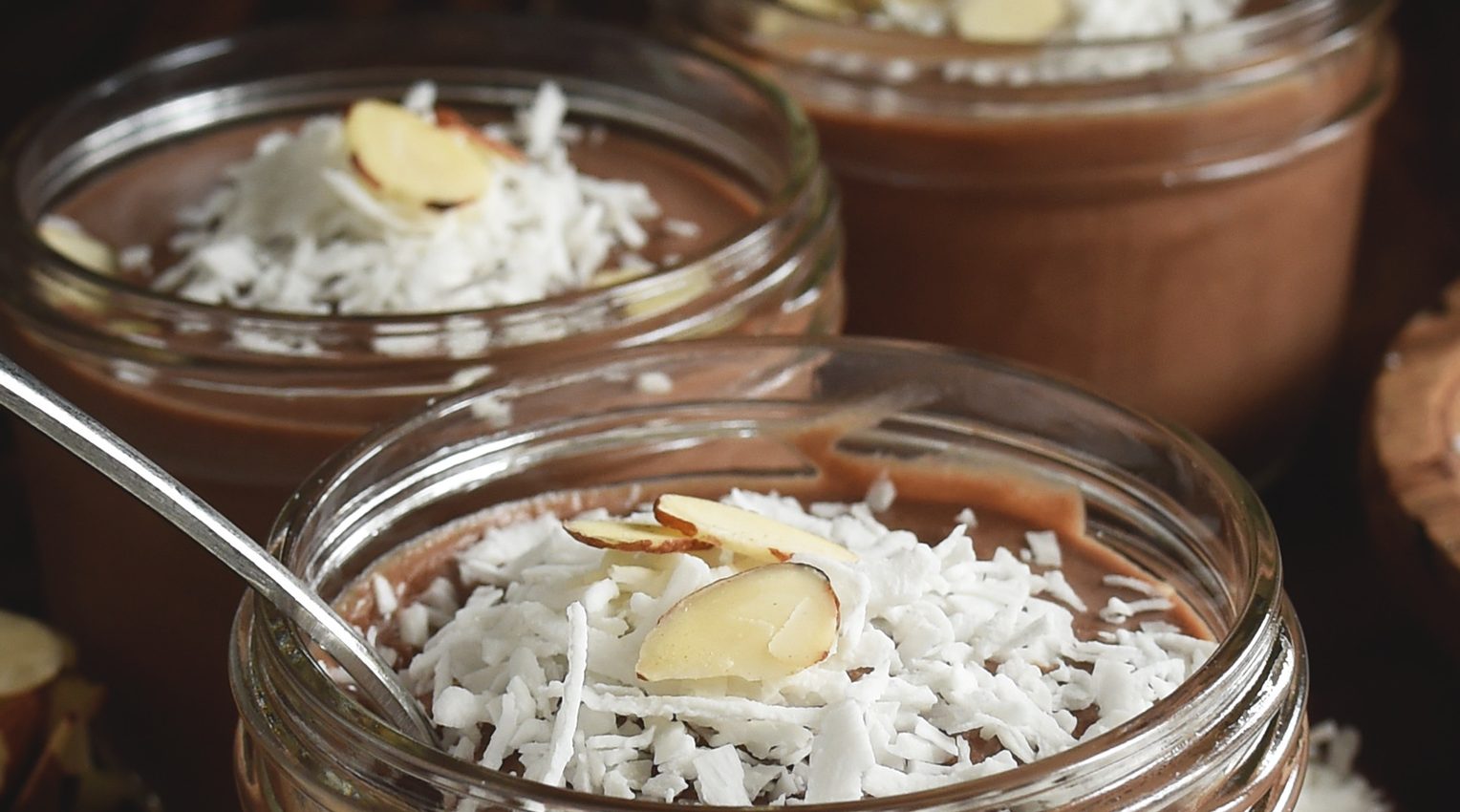 Chocolate Almond Avocado Pudding
October 2, 2019
Low-carb, keto, dairy-free and gluten-free, this delicious Chocolate Almond Avocado Pudding is the delicious creamy dessert recipe to enjoy as part of a sugar-free diet.
Prep: 5 mins
Cook: 5 mins

5 mins

5 mins

10 mins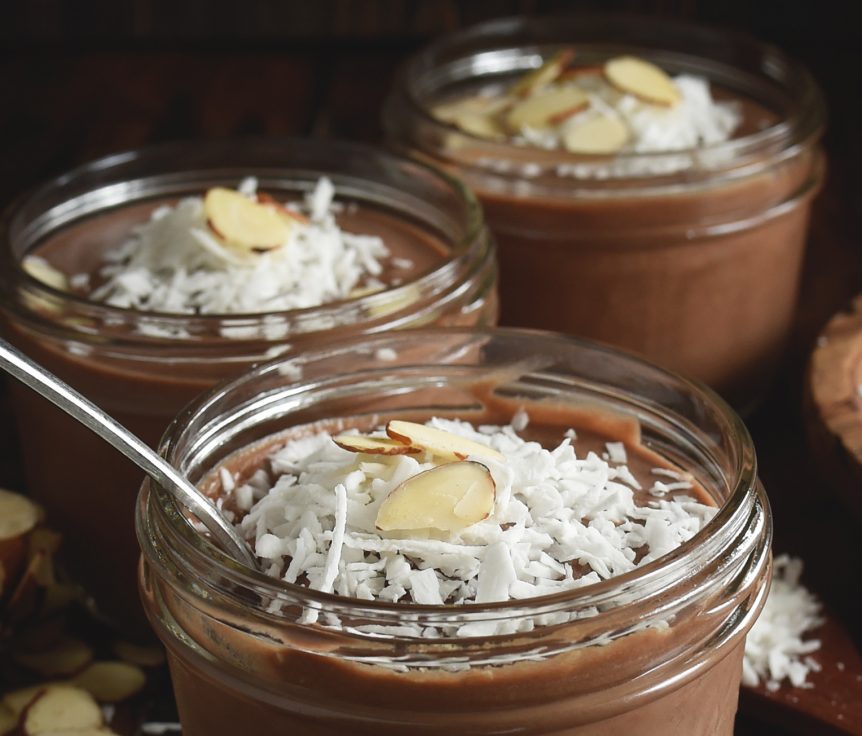 Directions
1. Place all ingredients in a blender and blend until smooth.
2. Pour into serving-sized cups, cover and refrigerate at least 5 hours or preferably overnight before serving.
3. Garnish with unsweetened coconut flakes and sliced almonds just before serving.
Recipe Credit Source: https://simplysohealthy.com/chocolate-almond-avocado-pudding-recipe/
Ingredients
3 tbsp Granulated Stevia/Erythritol Blends (Or substitute your favourite sweetener)
3 tbsp Unsweetened Cocoa Powder
Unsweetened Coconut Flakes For Garnish (Optional)
0 Reviews