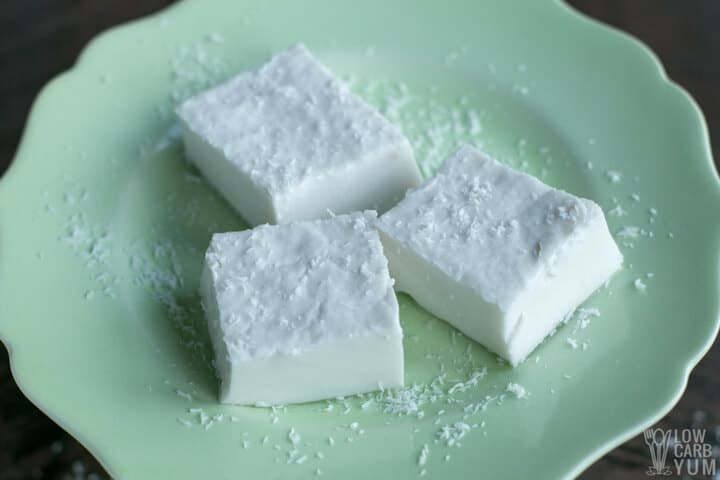 Coconut Jelly
September 27, 2018
Everyone deserves a treat once in a while. This coconut delight is easy and follows the keto-vegan friendly diet!
Prep: 5 mins
Cook: 2 hrs 10 mins

5 mins

2 hrs 10 mins

2 hrs 15 mins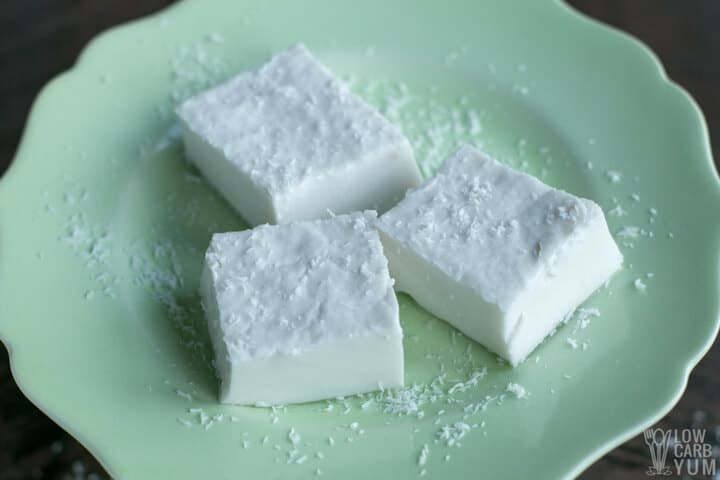 Directions
Add the grass-fed gelatin to a bowl and soften in water for about a minute, add drops one at a time. Then add the hot water and stir well to dissolve.
If using Agar, place the powder into a saucepan and pour over the hot water. Whisk the mixture together and bring it to the boil on medium-high heat, but do not let it boil over. Leave on low heat while progressing as the mixture starts to set as soon as it is removed from heat.
Next, pour the coconut cream into a saucepan and heat on medium to slowly boil.
Add the gelatin water to the saucepan and allow to cook for around 5 minutes.
Remove from the heat and stir in the sweetener and the extract if using.
Pour the mixture into an 8x8-inch baking dish and refrigerate until set. This will take around 2 hours.
This recipe is taken from Low Carb Yum Website. For this recipe and more visit here; https://lowcarbyum.com/coconut-jelly/
0 Reviews