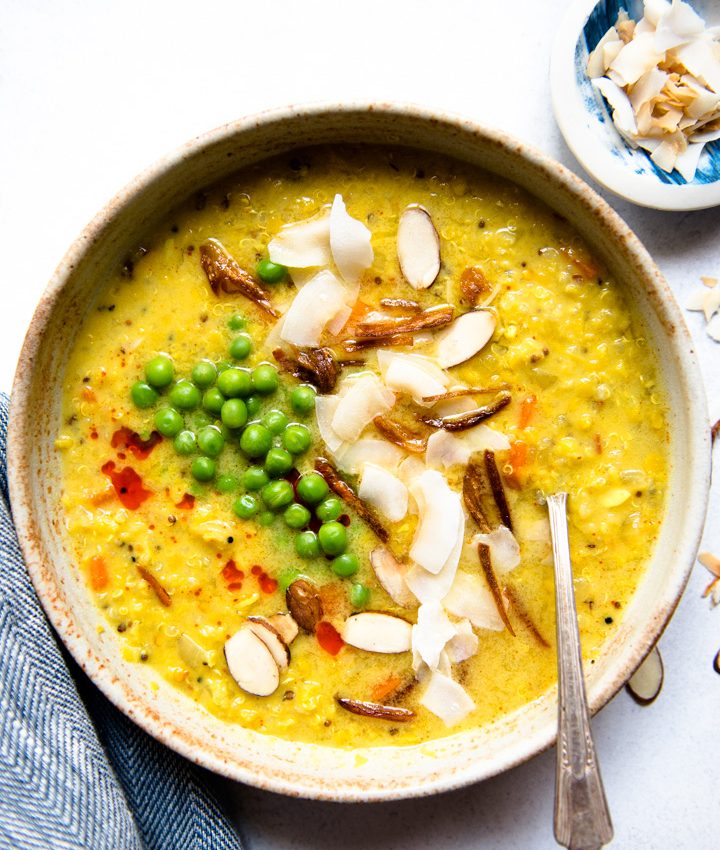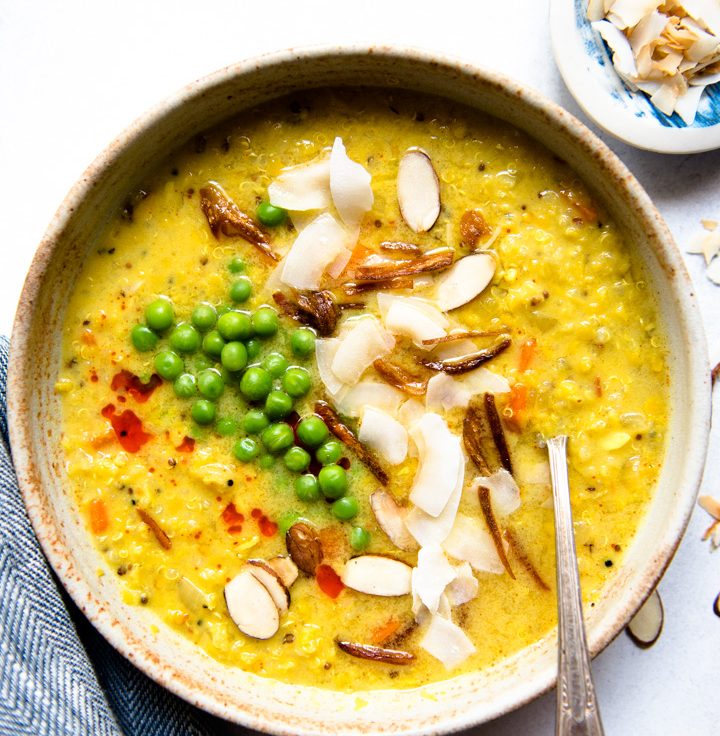 Directions
1. Heat the olive oil in a large pot over medium heat. Add the onions and cook them for about 5 minutes, stirring frequently to keep the onions from burning. Next, add the ginger, garlic, and carrot and stir for another minute. Add the salt, mustard seeds, turmeric, coriander, fennel, and red pepper flakes. Stir to coat the vegetables with the spices.
2. Add the red lentils, quinoa and 5 cups of water. Save the remaining 1/2 cup of water for later. Increase the heat to medium high and bring the water to boil. Reduce the heat to low, and simmer the lentils and quinoa for 30 minutes, covered. You want this to be a low simmer, so you may want to transfer the pot to a smaller burner.
3. Uncover the pot and stir in the peas, remaining water, coconut milk, and lime juice. Turn off the heat and taste the soup. Adjust the seasonings, adding more salt if necessary.
4. Transfer the soup to bowls and top with toasted coconut flakes, sliced almonds, fried shallots, and chili oil, if desired.
Recipe Credit Source: https://healthynibblesandbits.com/vegan-coconut-red-lentil-soup/
Ingredients
2 tbsp Olive Oil (virgin coconut oil is great too)
1 1/4 cups Diced Yellow Onions
1 Large Carrot, peeled and diced
Toppings:
Unsweetened coconut flakes, toasted
0 Reviews