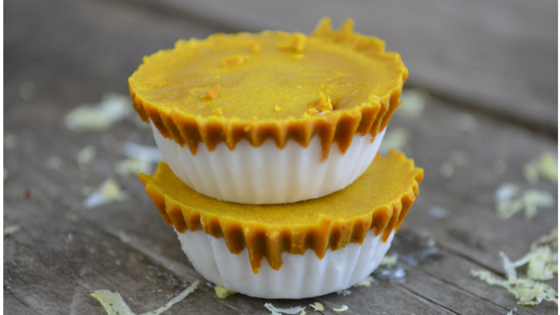 Coconut Turmeric Cream Cups
Dessert Ketogenic, Ketogenic-Vegan
May 4, 2020
Turmeric has many healing benefits and these delicious dairy-free, keto mini vegan desserts are the perfect way to nourish your body.
Prep: 10 mins
Cook: 20 mins

10 mins

20 mins

30 mins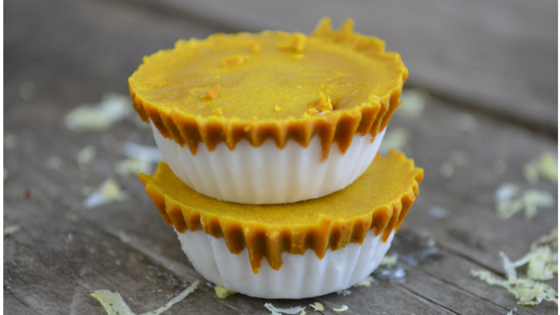 Directions
1. Melt butter or ghee on low and mix in the turmeric and black pepper- stir until well combined. This makes a turmeric liquid
2. Place shredded coconut, coconut butter, lemon juice and stevia into a food processor and blend until well mixed.
3. Use spoon to scoop out about 2 tbsps worth of coconut mixture and place into silicone or regular muffin liners.
4. Use a spoon again to scoop out about 1 tablespoon of turmeric liquid and pour onto your coconut cups until the coconut is completely covered. Repeat on all your coconut cups.
5. Place in freezer for about 20 minutes or until coconut is frozen.
Recipe Credit Source: https://renewingallthings.com/portfolio/turmeric-coconut-cream-cups/
1 Review