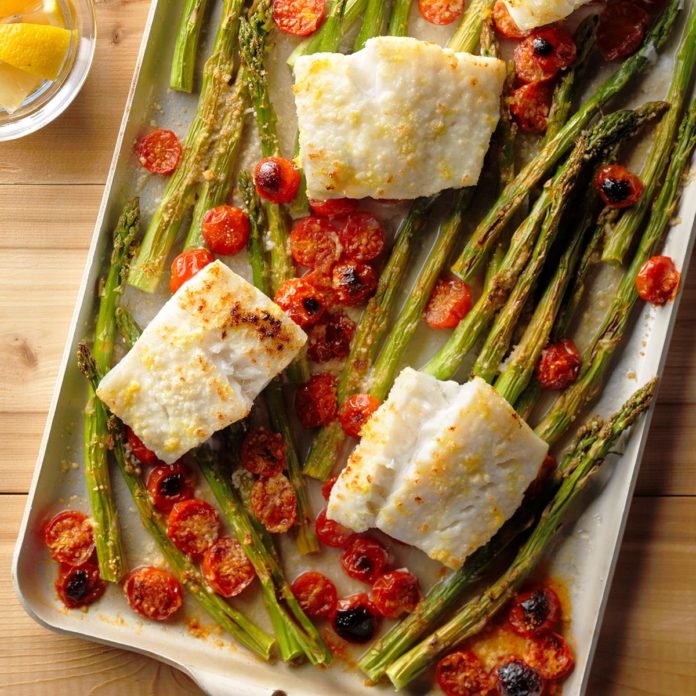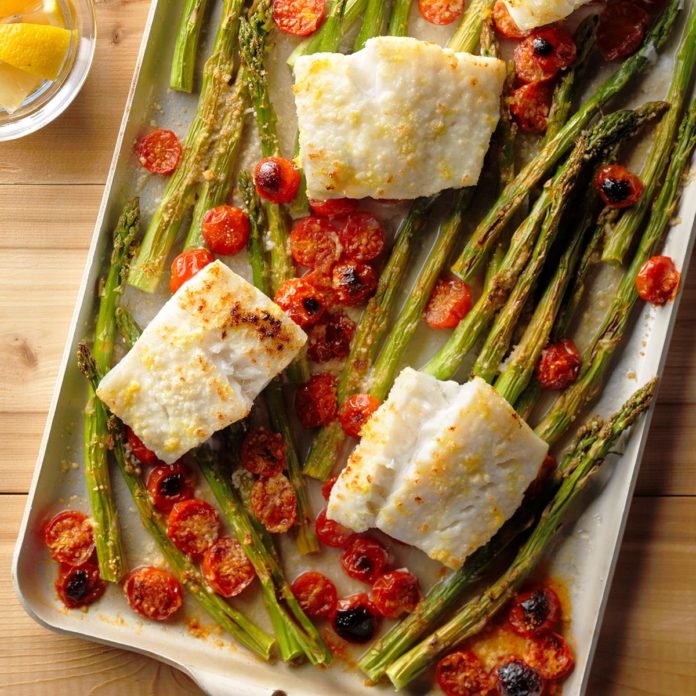 Directions
Place cod and asparagus in a 15 x 10 x 1 inch baking pan brushed with oil.
Add tomatoes, cut sides down. Brush fish with lemon juice; sprinkle with lemon zest.
Bake until fish just begins to flake easily with a fork, about 12 minutes.
Remove pan from oven; preheat broiler.
Broil cod mixture 3-4 inches from heat until vegetables are lightly browned, 2-3 minutes.
0 Reviews