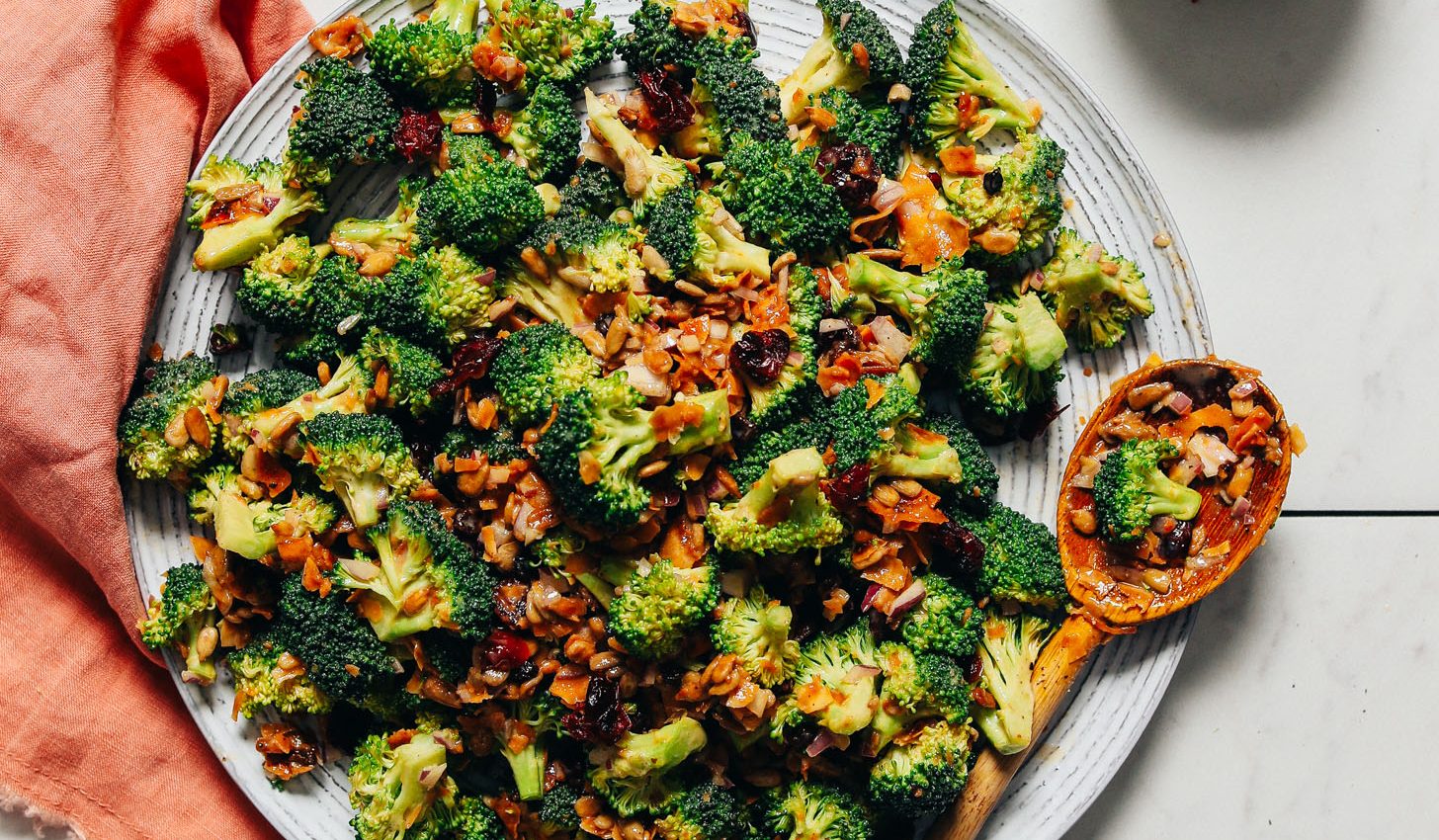 Creamy Vegan Broccoli Salad
Side-dishes Gluten-Free, Vegan
April 2, 2020
A plant-based broccoli salad with coconut bacon, sunflower seeds and a simple cashew-dressing. Easy to prepare with 10 simple ingredients. Vegan, grain-free and mayo-free.
Prep: 20 mins

20 mins

20 mins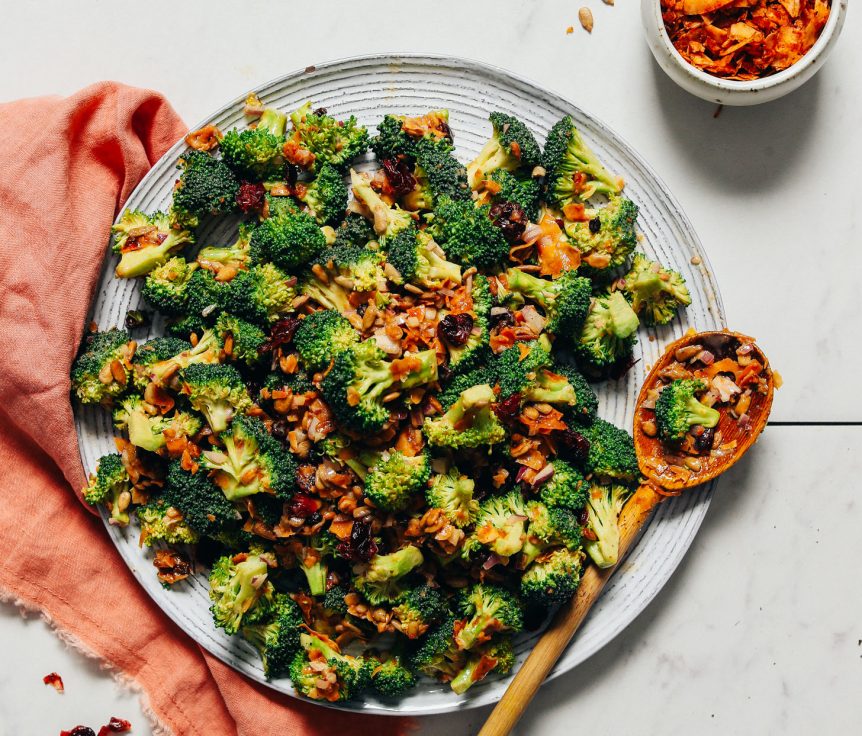 Directions
1. Make the coconut bacon and let it cool. You can find the Coconut Bacon recipe is on our website here: http://reallyhealthyfoods.com/recipes/coconut-bacon-vegan-friendly/
2. To a large mixing bowl, add coconut bacon, chopped broccoli, sunflower seeds, onion or shallot, and dried fruit of choice.
3. To a separate small mixing bowl, add cashew butter, maple syrup, apple cider vinegar, sea salt, and pepper and stir/whisk to combine. Then add water 1 Tbsp (15 ml) at a time and stir/whisk until a pourable, creamy sauce is achieved. Taste and adjust flavor as needed, adding more maple syrup for sweetness, vinegar for tanginess/acidity, or salt to taste.
4. Add the sauce to the broccoli salad and toss to combine. Enjoy immediately or transfer to the refrigerator to chill and allow the flavors to marinate. Leftovers will keep up to 4-5 days in the refrigerator, though best within the first 2-3 days. Not freezer friendly.
Recipe Credit Source: https://minimalistbaker.com/creamy-vegan-broccoli-salad-mayo-free/
Ingredients
Salad
7 cups chopped Broccoli (2 small heads broccoli as recipe is written)
1/2 cup roasted, salted Sunflower Seeds (or sub other salted nut of choice)
1/2 cup finely diced Red Onion or Shallot
1/4 cup dried Cranberries or Currants (unsweetened//or sub chopped pitted dates)
Dressing
1/2 tsp Sea Salt (plus more to taste)
1 pinch of Black Pepper (plus more to taste)
0 Reviews