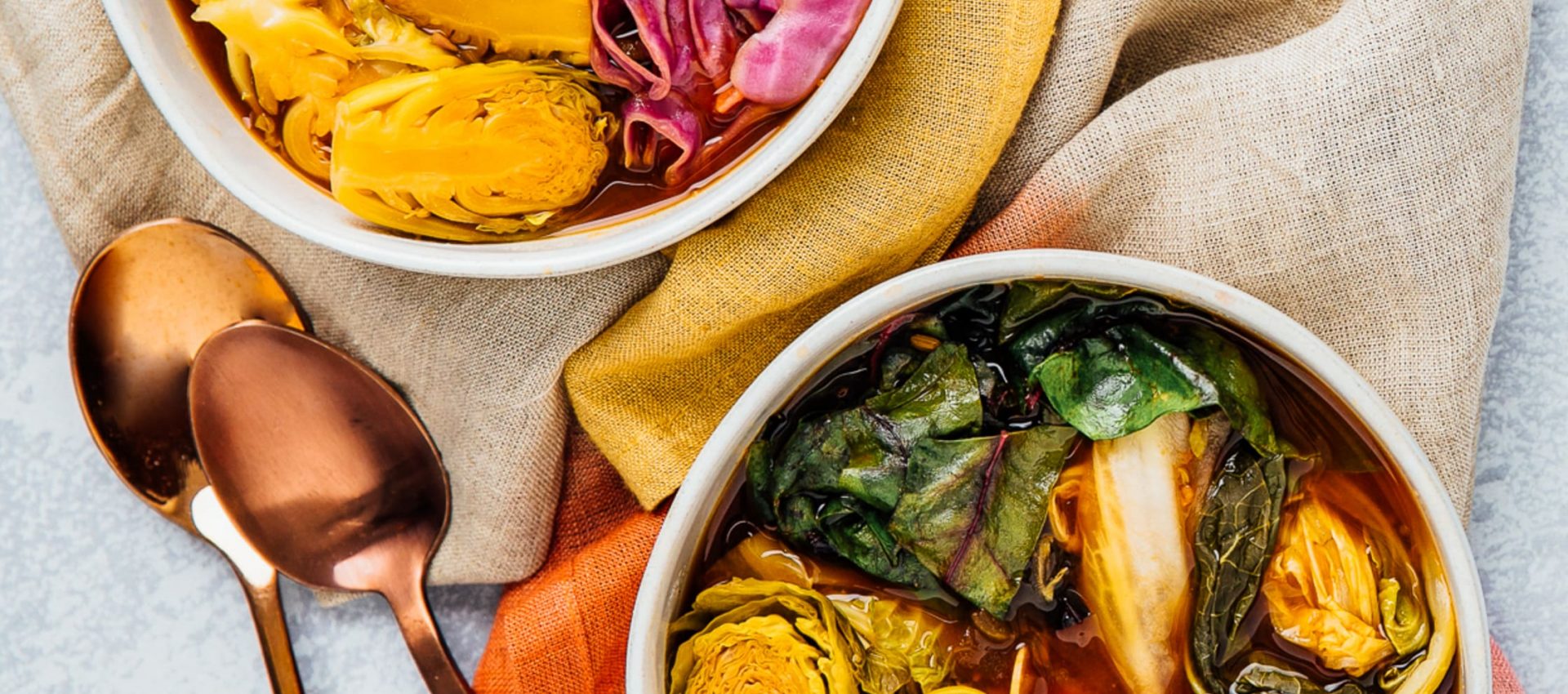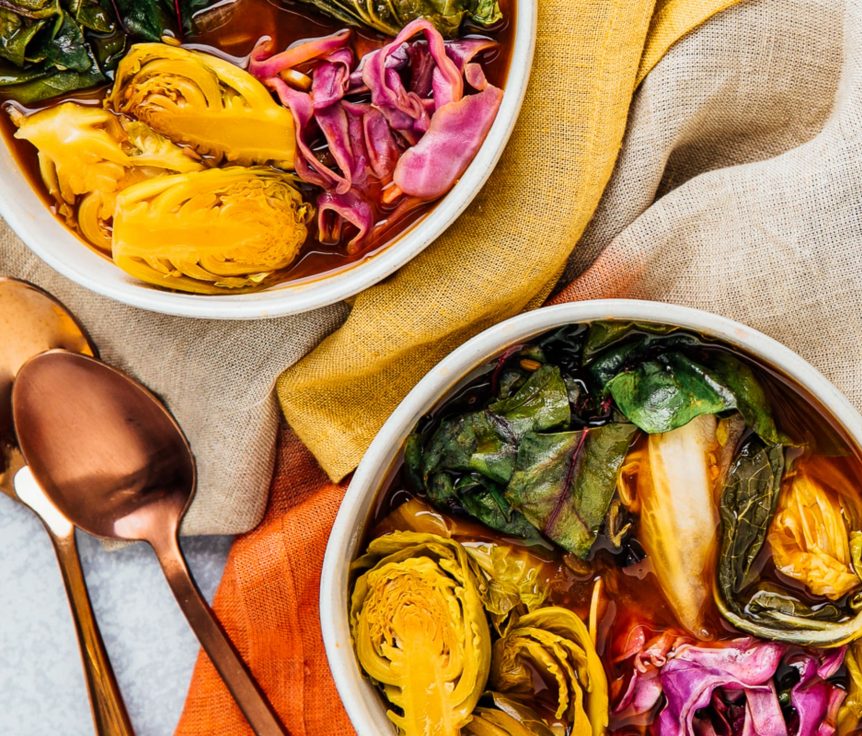 Directions
1. Heat a large saucepan or Dutch oven over medium-high heat. Once hot, sauté the onions, parsnips, and Brussels sprouts with as little water as possible—use just enough to avoid burning—until the onions are translucent and begin to caramelize.
2. Add the garlic and cook for 30 to 45 seconds, until golden brown, taking care not to burn. Add the potatoes and broth and bring to a boil. Simmer for 15 minutes until the potatoes begin to soften but aren't quite fully cooked. (They will cook further as the vegetables steam.)
3. Add the tomatoes, caraway seeds, apple cider vinegar, molasses, and tamari. Simmer for 1 to 2 minutes to meld the flavors, and then taste and add more vinegar, molasses, or tamari as needed.
4. Add the napa cabbage, red cabbage, Swiss chard, and bok choy, allowing it all to float on top. Cover to steam for about 5 minutes, until the desired tenderness is reached.
5. Ladle out the vegetables from the top of the pot and add an equal portion to each bowl, or stir everything together before serving. This soup is even better—although not quite as colorful—the second day.
Recipe Credit Source: https://www.mindbodygreen.com/articles/cruciferous-veggie-stewbecause-its-winter-but-gut-health-always-matters
Ingredients
2 small Parsnips, cut into thick slices
1 cup Brussels sprouts, sliced lengthwise in thirds
2 cups unpeeled, Cubed Golden Potatoes
4 cups Low-sodium Vegetable Broth
1 x 15 oz. can of Diced Tomatoes
1 tbsp Caraway Seeds (more or less to taste)
1 tbsp Molasses (Optional if on Keto diet)
1 cup chopped Swish Chard, thick stems removed
0 Reviews