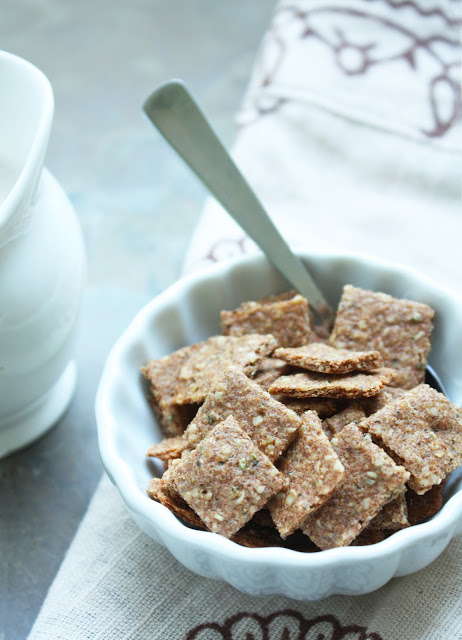 Flax Crunch Cereal
October 10, 2018
Start your day right! Pair with Almond or Coconut milk for a yummy breakfast cereal
Prep: 5 mins
Cook: 30 mins

5 mins

30 mins

35 mins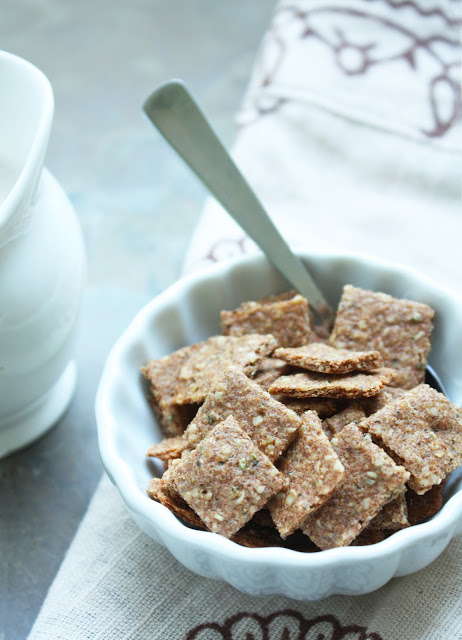 Directions
Preheat the oven to 300 F / 150 C.
Combine all of the dry ingredients into a blender or food processor. Add the apple juice and coconut oil and process until fully combined and mostly smooth.
Line a baking tray with parchment paper and spread the mixture out until thin - about 1/16 of an inch thick.
Bake in the oven for 15 minutes then lower the heat to 250 F / 120 C and bake for another 10 minutes.
After, remove the tray from the oven and using a pizza cutter or knife, cut the mixture into squares about the size of the keys on your computer keyboard.
Turn off the oven and return the cereal back inside for about an hour or until it's crisp and breaks easily. If it's still soft, keep in the oven until completely dried out and crisp.
Serve with unsweetened almond or coconut milk!
This recipe is taken from Mellissa Sevigny's website "I breathe Im hungry". For more keto and low carb friendly recipes visit her website here; https://www.ibreatheimhungry.com/cinnamon-faux-st-crunch-cereal-3/
0 Reviews