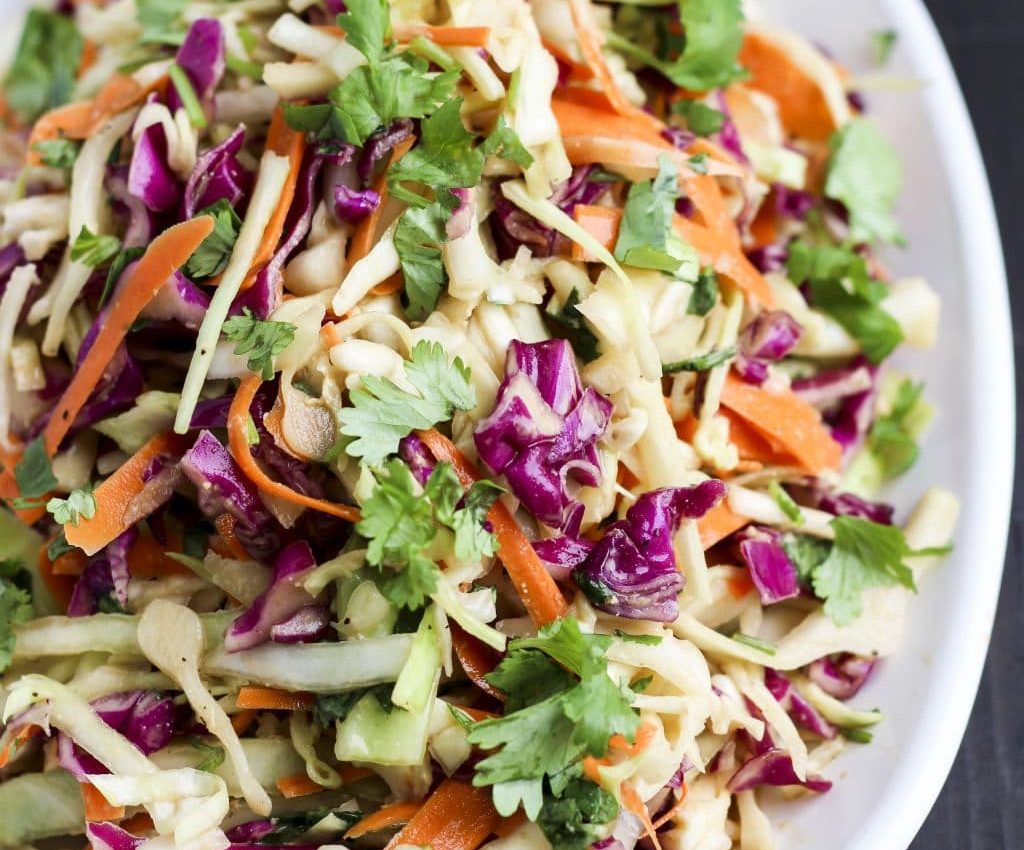 Ginger Asian Coleslaw
October 17, 2019
This Vegan Crunchy Ginger Asian Slaw has a super tangy taste, and is combined with fresh ginger, lime and cilantro. Perfect for a side dish or topping for burgers, tacos, wraps, etc.
Prep: 15 mins
Cook: 1 hr 15 mins

15 mins

1 hr 15 mins

1 hr 30 mins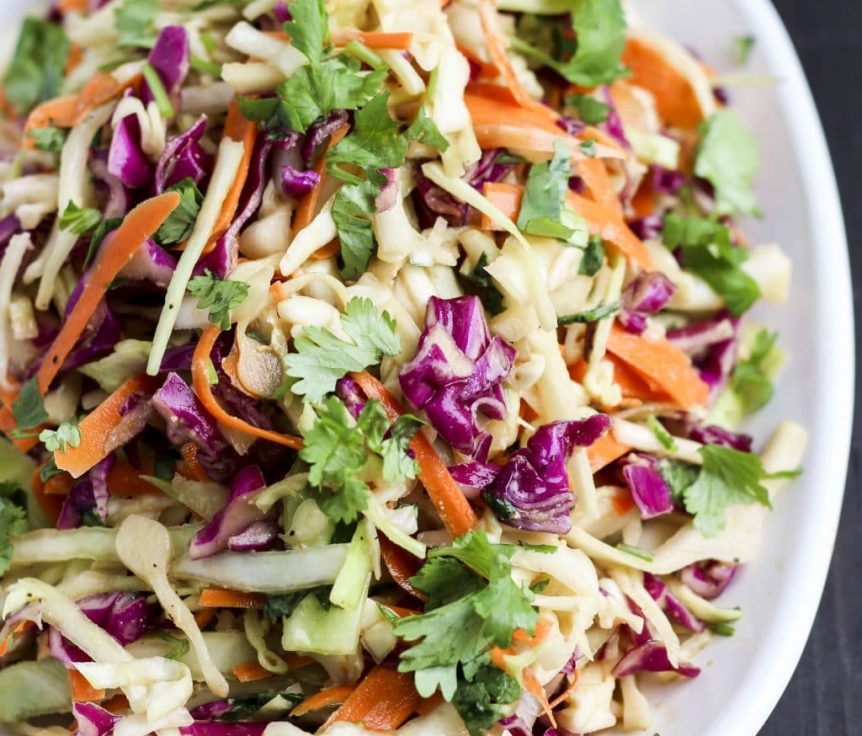 Directions
1. Put all of the dressing ingredients into a small blender cup and blend until smooth.
2. Put the sliced cabbage, carrots, green onions, and cilantro into a large mixing bowl. Pour the dressing over the cabbage mix and toss to combine.
3. Put the coleslaw in the fridge for at least 1 hour to let the flavours meld. Serve chilled.
Recipe Credit Source: https://www.staceyhomemaker.com/ginger-asian-coleslaw/
Ingredients
1 0/1 inch piece of ginger, grated
Zest and juice of one medium lime (about 2-3 tbsps lime juice)
0 Reviews