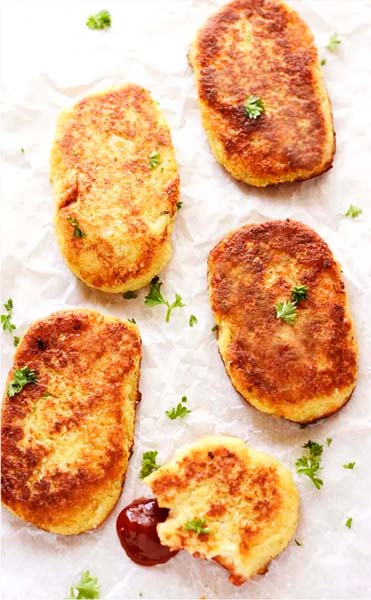 Gluten-Free Vegan Cauliflower Hash Browns
Breakfast, Side-dishes Gluten-Free, Vegan
January 13, 2020
These Gluten-Free Vegan Cauliflower Hashbrowns are a great choice for anyone looking for a healthy low-carb option that's also low in calories.
Prep: 5 mins
Cook: 10 mins

5 mins

10 mins

15 mins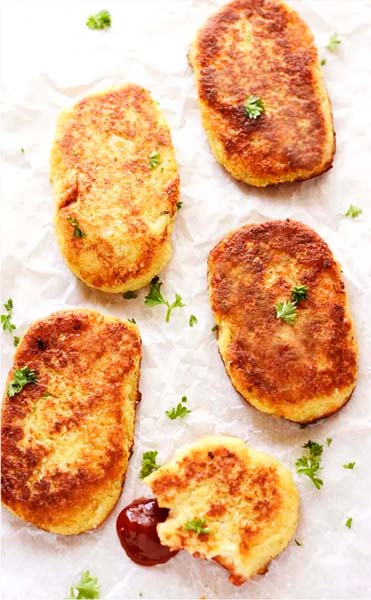 Directions
1. Preheat oven 400 degrees F. Line baking sheet with parchment paper, Brush parchment paper with oil or lightly spray with cooking oil.
2. Process cauliflower and onion in a food processor or grate with a box grater until crumbly. Transfer riced cauliflower mixture into a large bowl.
3. Add besan flour/chickpea flour, arrowroot starch, garlic powder, salt, water and stir to combine.
4. Divide batter into 6 equal portions, shape into patties, about 3 x 2 inches.
5. Place patties on prepared baking sheet and bake for 40 minutes, turning halfway.
Recipe Credit Source: https://healthiersteps.com/recipe/gluten-free-vegan-cauliflower-hash-browns/
0 Reviews