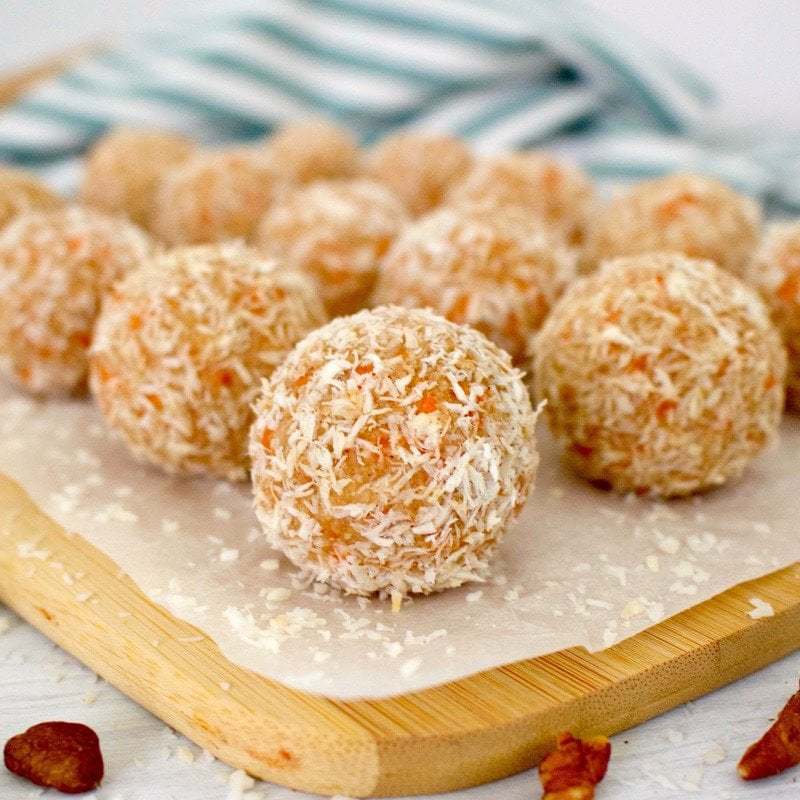 Healthy Carrot Cake Bites
December 16, 2019
These Healthy carrot cake bites are low-carb, vegan, paleo, keto, gluten-free, oil-free and sugar-free.
Prep: 5 mins
Cook: 15 mins

5 mins

15 mins

20 mins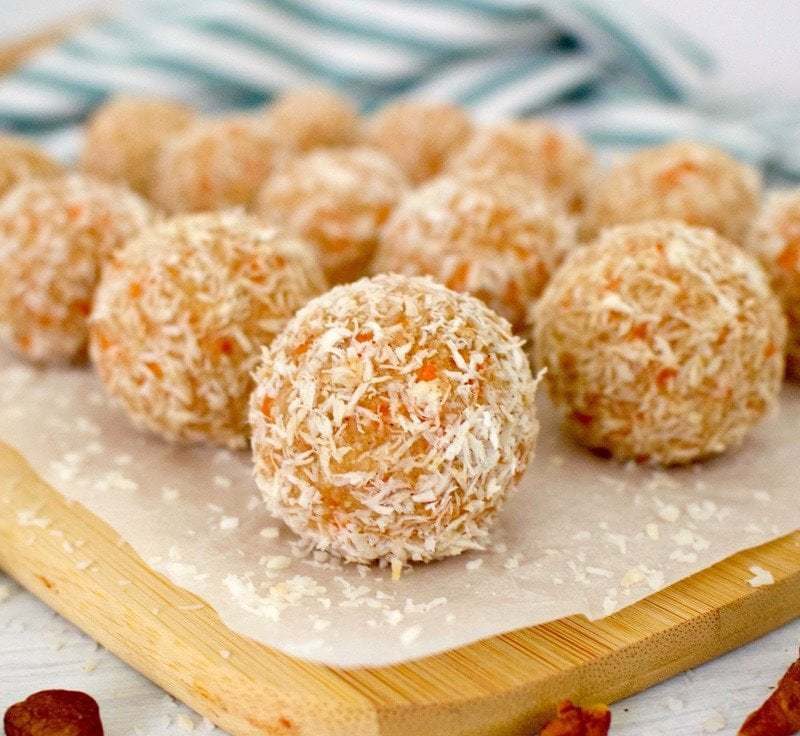 Directions
1. Combine coconut flour, water, applesauce, and vanilla extract in large mixing bowl, and stir.
2. Add in cinnamon, erythritol/monk fruit sweetener and shredded carrots to bowl, and stir to combine.
3. Refrigerate dough for 15 minutes.
4. Place shredded coconut in small bowl.
5. After 15 minutes, remove dough from fridge and roll into 15 equal-sized cake balls. Roll each ball in shredded coconut until evenly coated.
6. Store in refrigerator for up to a week.
Recipe Credit Source: https://www.vegannie.com/energy-bites-bite-sized-treats/carrot-cake-bites/
0 Reviews