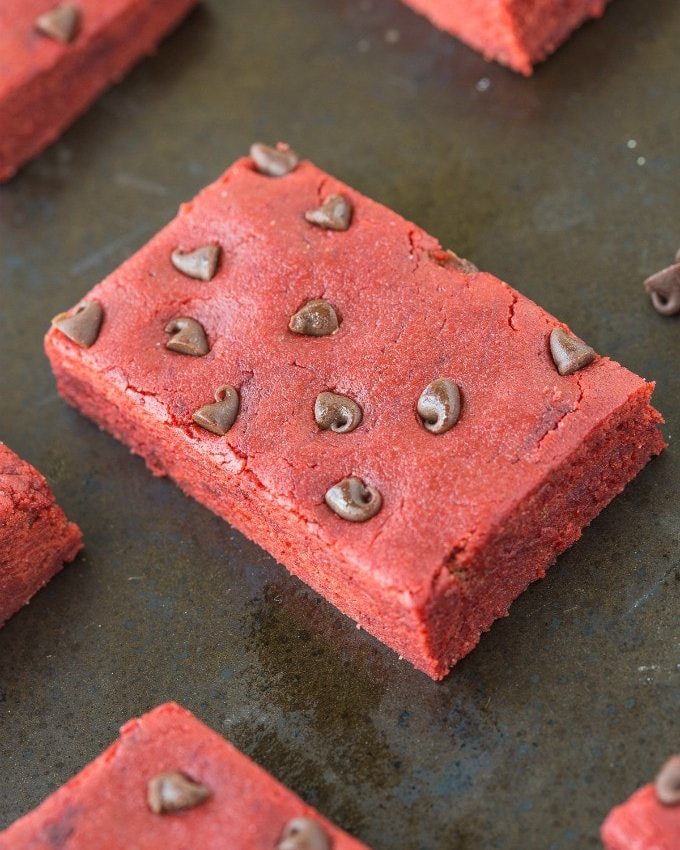 Healthy No-Bake Red Velvet Protein Bars
Dessert, Snack Gluten-Free, Vegan
March 23, 2020
No-Bake Red Velvet Protein Bars are extra chewy, easy to make and really healthy for you! Naturally gluten-free, dairy-free, vegan and sugar-free.
Prep: 5 mins
Cook: 5 mins

5 mins

5 mins

10 mins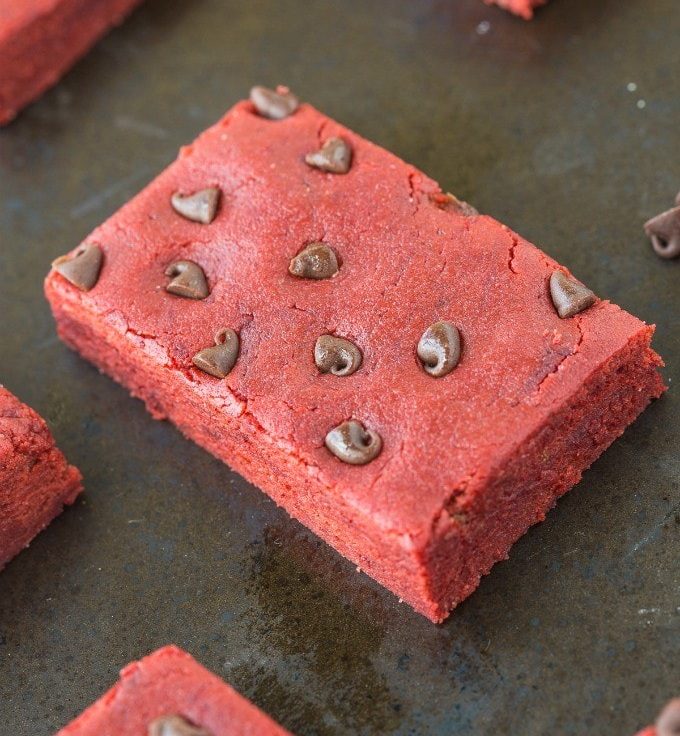 Directions
1. Line a large baking dish with greased paper and set aside.
2. In large mixing bowl, combine the flour, protein powder if using it, granulated sweetener, cocoa powder, beetroot powder and mix well.
3. In a microwave-safe bowl or stovetop, combine the almond butter and liquid sweetener and heat until melted. Pour the wet mixture into the dry and mix well- It should be crumbly.
4. Using a tablespoon, add the dairy-free milk of choice one spoonful at a time until a thick, firm batter is formed.
5. Transfer to the lined pan and top with chocolate chips, if using them. Refrigerate until firm.
Recipe Credit Source: https://thebigmansworld.com/no-bake-red-velvet-protein-bars/
Ingredients
1 cup Coconut Flour, sifted (can substitute for almond or more oat flour)
1/2 cup Vanilla Protein Powder (Optional)
1-2 tbsp Cocoa Powder, adjust depending on chocolate flavour you want
2 tbsp Granulated Sweetener of choice
1/2 cup Almond Butter (can substitute for any nut butter)
1/2 cup Sticky Sweetener of choice - can substitute for maple syrup or agave nectar
1/4 cup Milk of choice *see notes
0 Reviews