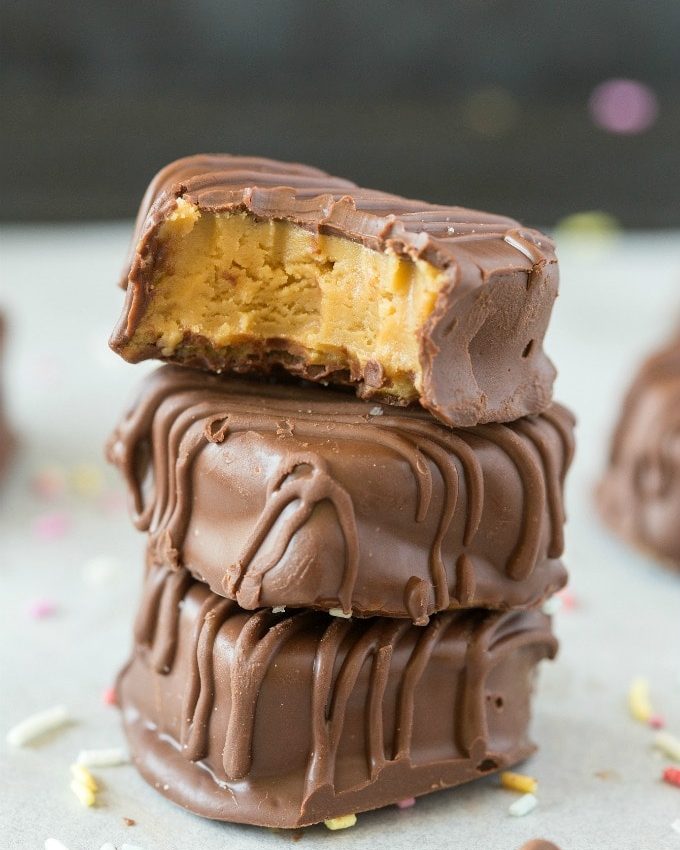 Keto Low Carb Chocolate Peanut Butter Hearts (Vegan)
Dessert Ketogenic, Ketogenic-Vegan
February 6, 2020
These delicious vegan keto Chocolate Peanut Butter Hearts using four simple ingredients, make a great gift for Valentine's Day.
Prep: 5 mins
Cook: 10 mins

5 mins

10 mins

15 mins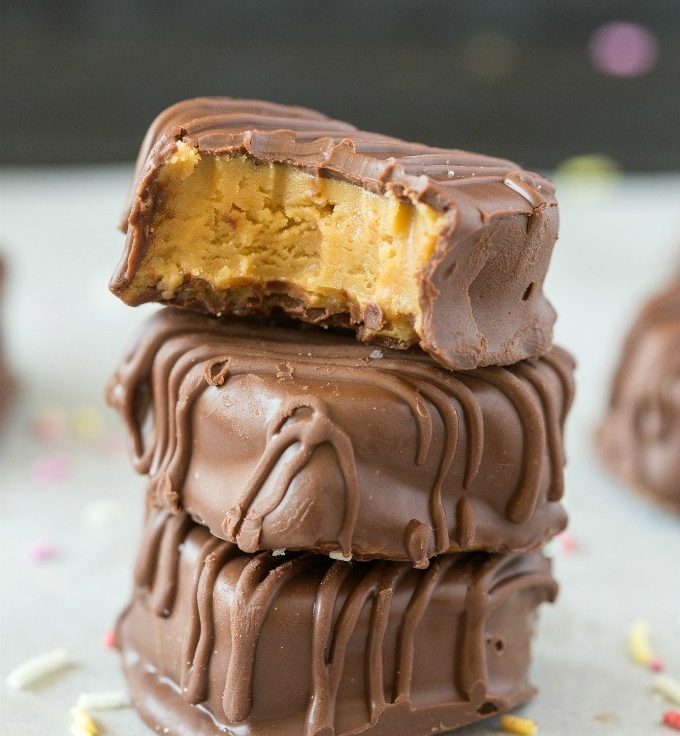 Directions
1. Line a large plate or tray with parchment paper and set aside.
2. In a microwave-safe bowl or stovetop, combine your peanut butter with sticky sweetener and melt until combined.
3. Add your coconut flour and mix well. If the batter is too thin, add more coconut flour. Allow sitting for 10 minutes, to thicken.
4. Form 18-20 small balls of peanut butter dough. Press each ball in a heart-shaped cookie cutter, and remove excess peanut butter dough from the edges. Place peanut butter hearts on the lined plate and refrigerate.
5. Melt your chocolate chips of choice. Using two forks, dip each peanut butter heart in the chocolate until evenly coated. Once all the peanut butter hearts are covered in chocolate, refrigerate until firm.
Recipe Credit Source: https://thebigmansworld.com/keto-low-carb-chocolate-peanut-butter-hearts-vegan/
Keto Low Carb Chocolate Peanut Butter Hearts (Vegan) can keep at room temperature, in a sealed container for up to 2 weeks. They can be kept refrigerated for up to 2 months and are freezer friendly, for up to 6 months.
0 Reviews