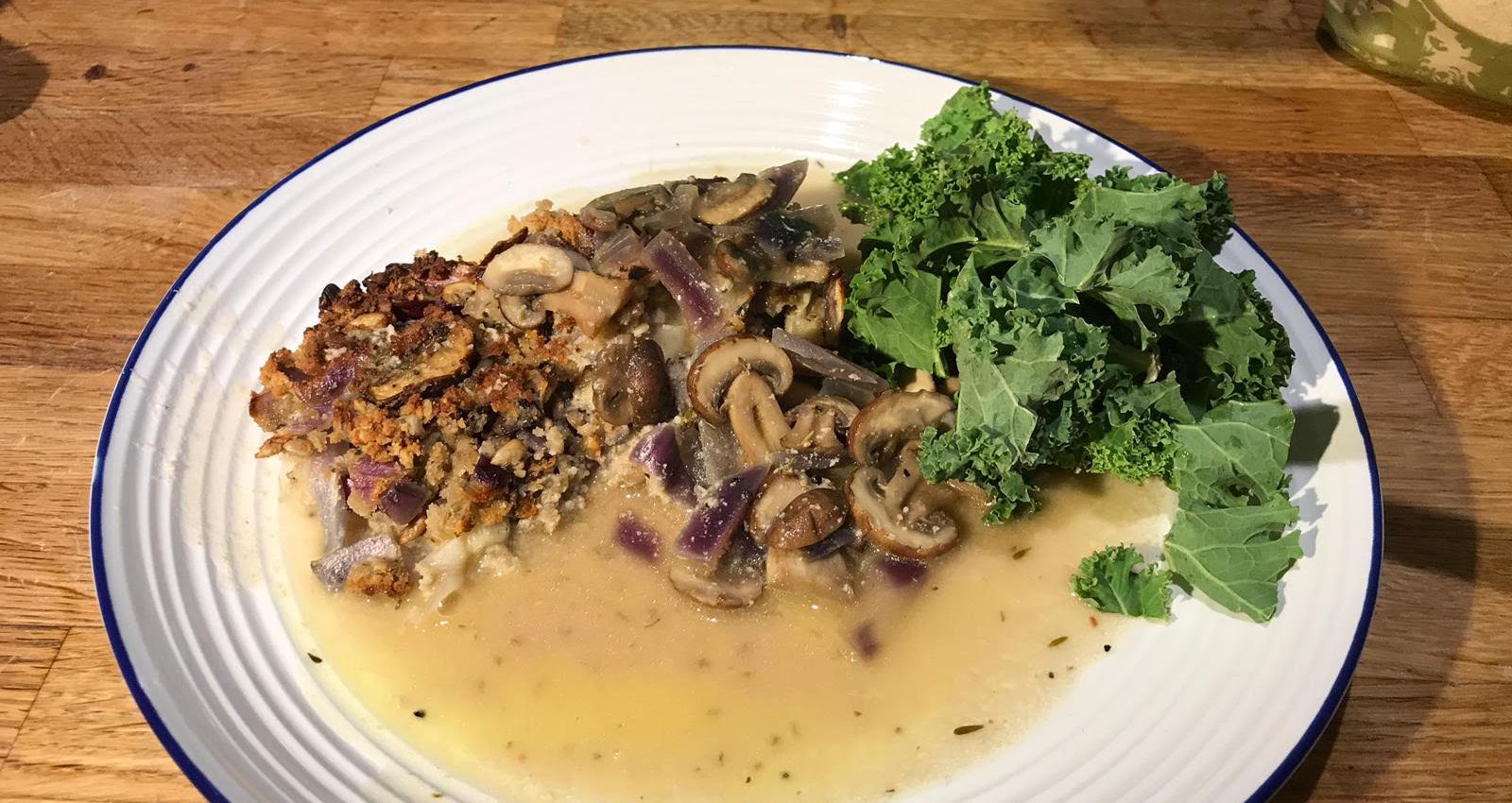 Keto Vegan Christmas Seed Loaf
December 11, 2018
The perfect substitute for a family Christmas meal!
Prep: 20 mins
Cook: 45 mins

20 mins

45 mins

1 hr 5 mins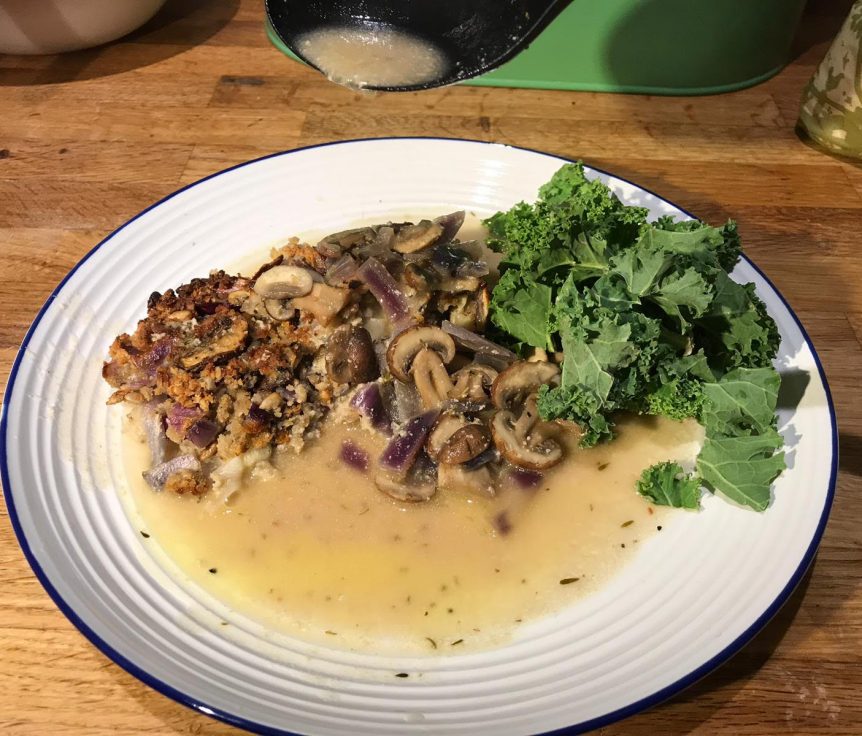 Directions
Preheat oven to 175C and lightly oil 2 small loaf pans or one medium-sized loaf pan. Set aside.
Add onion, garlic, mushrooms and oil to a pan. Sauté on medium heat until lightly browned.
Combine ground flaxseed with warm water in a small bowl and allow to sit for at least 5 minutes.
Meanwhile, add sunflower seeds to the bowl of your food processor. Process until there are small bits, the size of hemp hearts. Add hemp hearts, almond flour, spices, and salt. Pulse lightly, to break up the hemp hearts a little bit and combine everything.
Transfer seed mixture to a bowl. Set aside. Transfer sautéed mixture to your food processor and give it a little whirl to break things down.
Drop sautéed ingredients into a large bowl. Add processed seeds. Stir to combine, then add flaxseed mixture. Stir until everything is coated in the mixture. It should be a thick paste.
Divide mixture and press into loaf pans. Transfer to oven and bake for 40-45 minutes, until a toothpick inserted comes out clean. Remove from oven and allow to cool for 1-2 hours before running a knife along the edge of the loaf pan and lifting out the loaf. You can also serve from inside the pan.
Heat oil in skillet over medium-high heat. Add onion and sauté 1 minute. Add thyme, salt, and mushrooms and sauté about 8 minutes, or until mushrooms are browned. Add sherry and cook until liquid evaporates. Stir in broth. Bring to a boil and cook until gravy is reduced to about 2 cups (about 14 minutes).
Whisk together flour and water in a small bowl. Add mixture to skillet; return to boil. Reduce heat to low and simmer until slightly thickened, about 2 minutes. Remove from heat; stir in butter 1 tablespoon at a time and pepper.
The recipe for the seed loaf can be found here: https://www.healthfulpursuit.com/2015/04/ultimate-low-carb-vegan-seed-loaf-paleo-grain-free-dairy-free-keto/
The recipe for the mushroom gravy can be found here: https://ohmyveggies.com/recipe-wild-mushroom-gravy/
Ingredients
1 tbsp. red palm oil or coconut oil
1 tablespoon finely ground flaxseed mixed with 3 tablespoons warm water
½ cup finely ground almond flour
2 tsp. your favourite spice mixture
8 oz. oyster mushrooms, sliced
3 cups mushroom stock or vegetable broth
0 Reviews