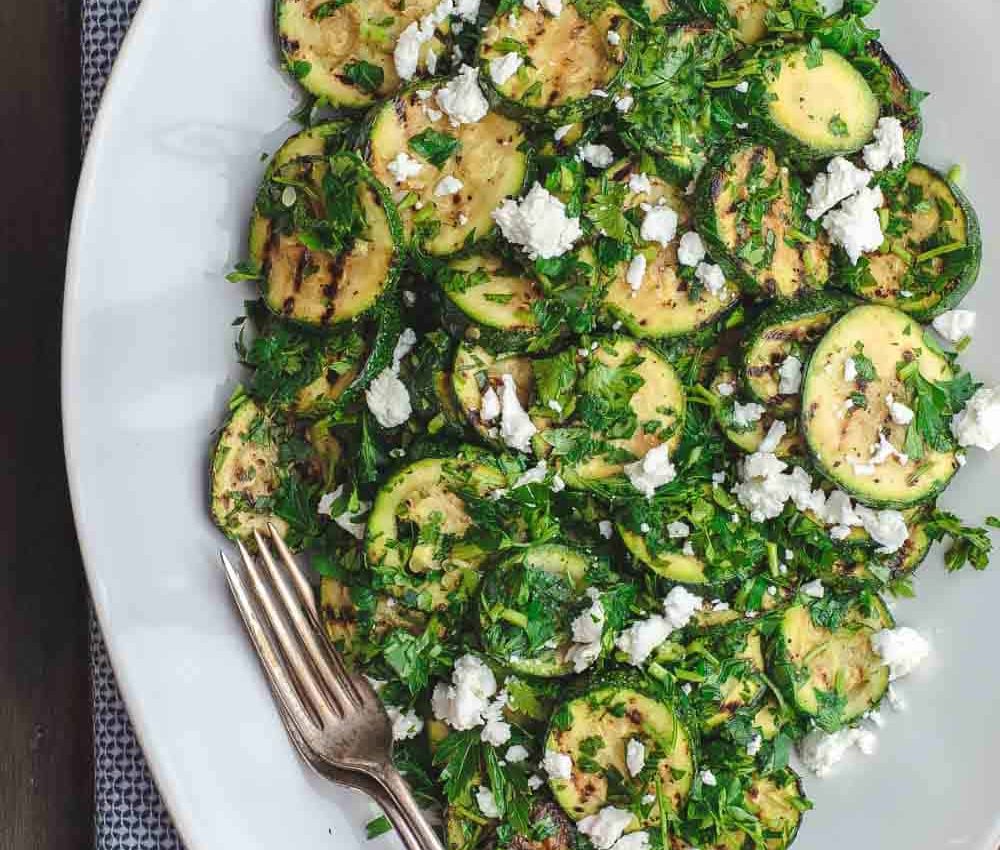 Mediterranean-Style Grilled Courgette Salad
February 19, 2020
Easy to prepare Mediterranean-style grilled Courgette Salad with fresh herbs, lemon juice and a sprinkle of feta. Best served at room temperature.
Prep: 5 mins
Cook: 10 mins

5 mins

10 mins

15 mins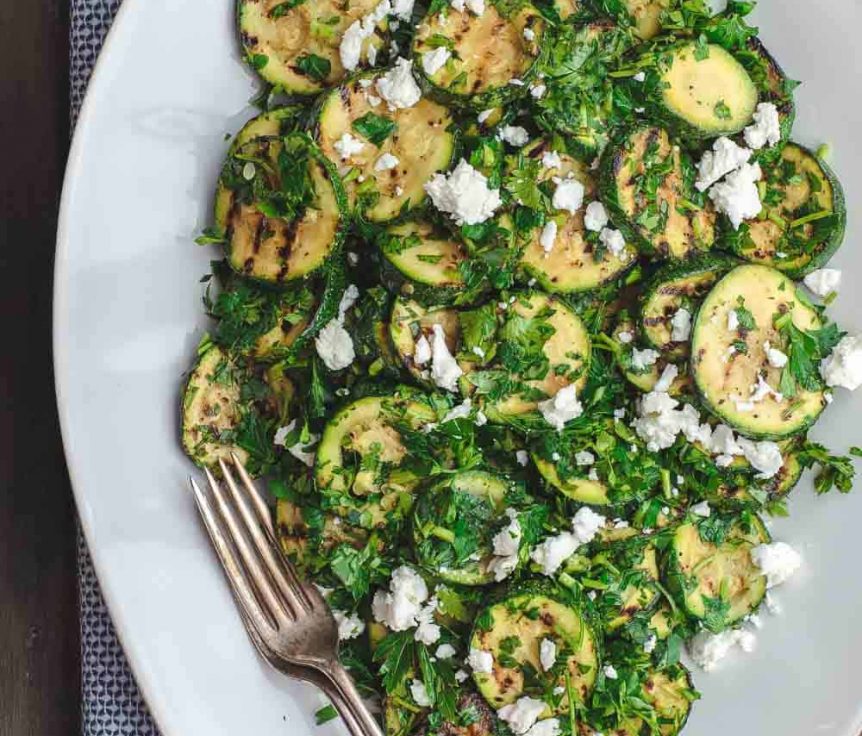 Directions
1. Place the courgettes into a large bowl. Drizzle about 3 tbsp extra virgin olive oil, and sprinkle with cumin. Toss with your clean hands to combine.
2. Heat a grill or griddle until hot, add courgettes in batches (do not crowd). Grill for 4 minutes or so, turning over a couple of times until courgettes are cooked through and perfectly charred.
3. Transfer grilled courgettes back to the bowl. Add lemon juice, fresh garlic, salt and pepper. Toss to combine. Add fresh herbs and toss again gently.
4. Transfer to a serving platter and top with a sprinkle of feta or goat cheese, if you like. Serve at room temperature.
5. Serve with your favourite fish/meat or quinoa.
Recommended for this recipe: Greek extra virgin olive oil (from organically grown and processed Koroneiki olives). Organic ground cumin.
Recipe Credit Source: https://www.themediterraneandish.com/grilled-zucchini-salad-mediterranean/
0 Reviews