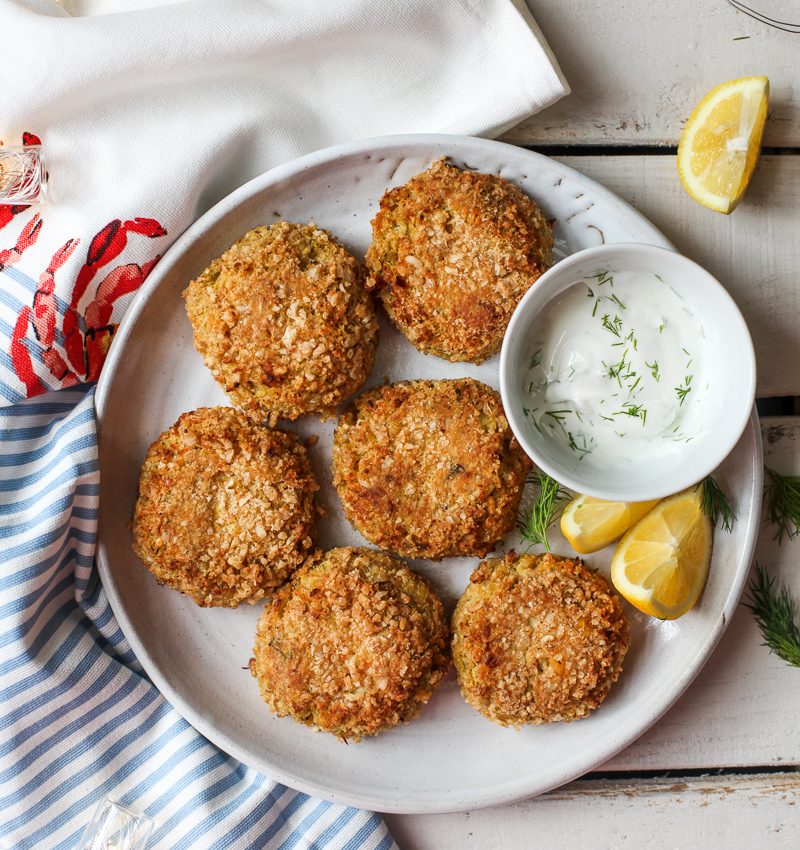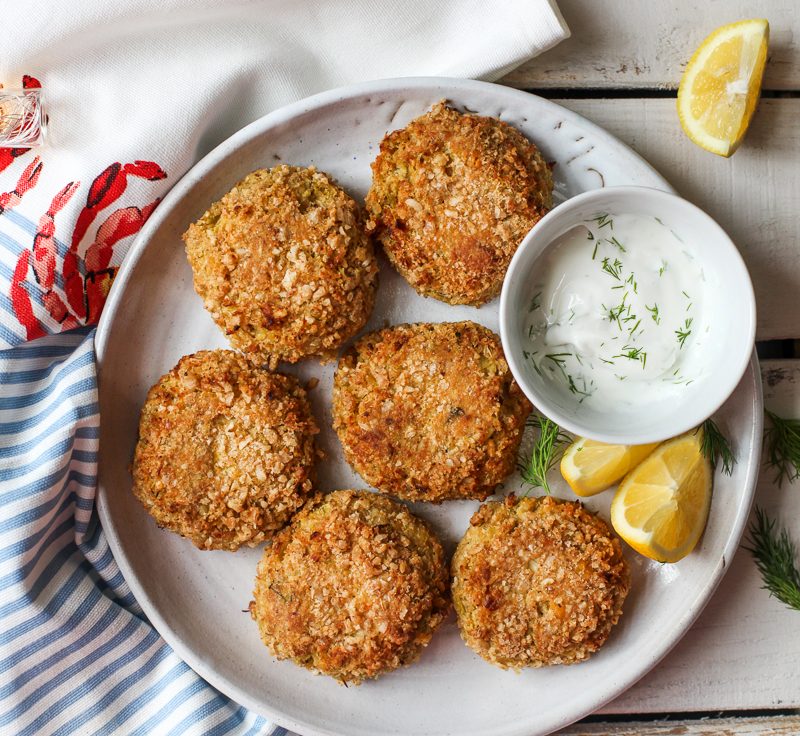 Directions
1. Add the chickpeas, artichoke, 80g of the breadcrumbs, spring onions, mayonnaise, mustard, seaweed, herbs and salt and pepper to a food processor and pulse until everything is chopped and chunky but not smooth. You can also use a potato masher.
2. Shape into 12 medium patties and arrange onto a large plate or baking sheet.
3. Prepare a bowl with the rest of the breadcrumbs and another bowl with the chickpea tin liquid (this will act as an egg substitute).
4. Dip each patty into the chickpea liquid and then place in the breadcrumb bowl and press in the crumbs until well coated. Return to the place or sheet and continue with all the patties.
5. Meanwhile, cover the base of a large skillet on a high heat with the vegetable oil. After a few minutes, use one of the patties to test if the oil is hot enough. If it sizzles and fries then it's ready.
6. Add half the cakes into the pan and cook for 4-5 minutes on each side and transfer to a plate with some paper towel, to absorb any excess oil. Then cook the next batch.
7. Serve with a small bowl of the mayonnaise along with some chopped dill and some lemon wedges. Enjoy!
Recipe credit source: http://wallflowerkitchen.com/mock-crab-cakes-vegan-gf/
*You can make gluten-free "breadcrumbs" by blitzing rice cakes in a food processor until they resemble breadcrumbs.
*Vegan mayonnaise found in health food shops and some supermarkets
Ingredients
1 390 g tin of artichoke hearts, drained and rinsed
1 • 180 g gluten-free breadcrumbs , (or 6 rice cakes - see notes*)
2 spring onions, roughly chopped
1 tsp dried kelp granules or other seaweed (optional)
To serve:
0 Reviews