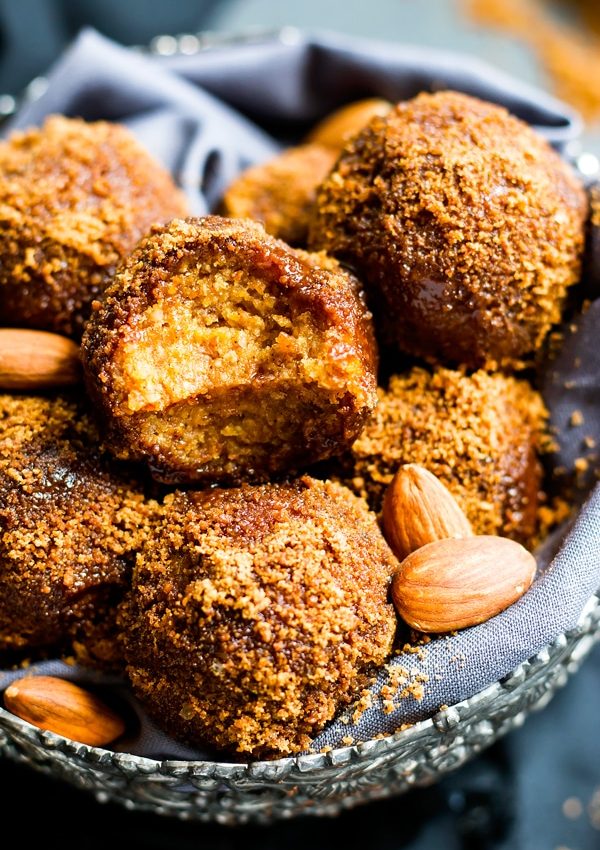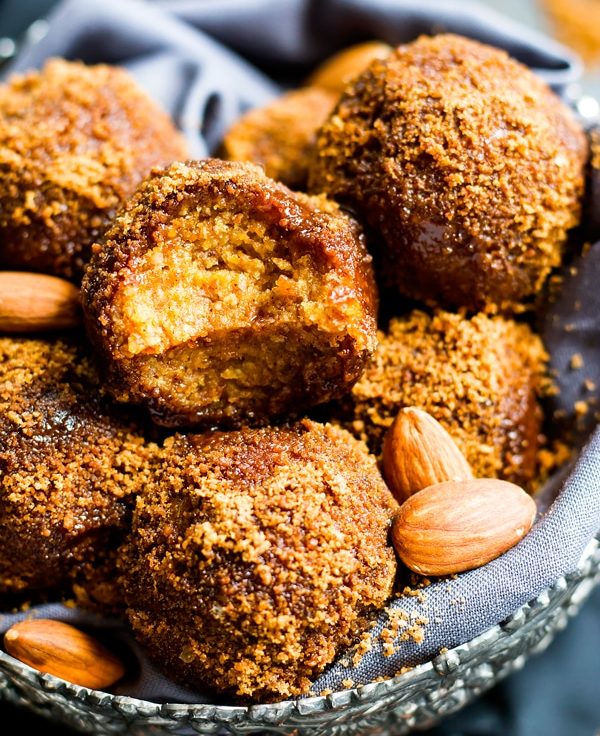 Directions
1. In a large bowl combine oat flour and almond flour. Toss to combine.
2. Add remaining pumpkin pie ball ingredients and mix until well incorporated, using your hands towards the end to ensure even mixing.
3. In a small bowl combine coconut sugar, ¼ t. cinnamon and ¼ t. pumpkin pie spice. Toss to combine.
4. Scoop out 1 ½ to 2 tablespoons of pumpkin pie ball mixture. Roll into a ball.
5. Place pumpkin pie ball in the coconut sugar bowl and roll to completely coat it. Place on a large plate or baking sheet.
6. Repeat the above two steps with the remaining pumpkin pie ball mixture.
7. For best texture, serve immediately. Pumpkin balls stay great at room temperature for 2-3 days. Make sure to not store the balls in an airtight container or the pumpkin will make the balls get very soggy.
**If you would like to store these balls for a longer time, place the balls you would like to save in the far back of your refrigerator, uncovered and untouched! During the process the balls will start to look a little soggy, but once left in the refrigerator for a day or two the coconut sugar will harden on the balls and they will keep for up to two weeks. Patience is key!**
Recipe Credit Source: https://www.evolvingtable.com/no-bake-pumpkin-pie-balls-gluten-free-vegan/
0 Reviews