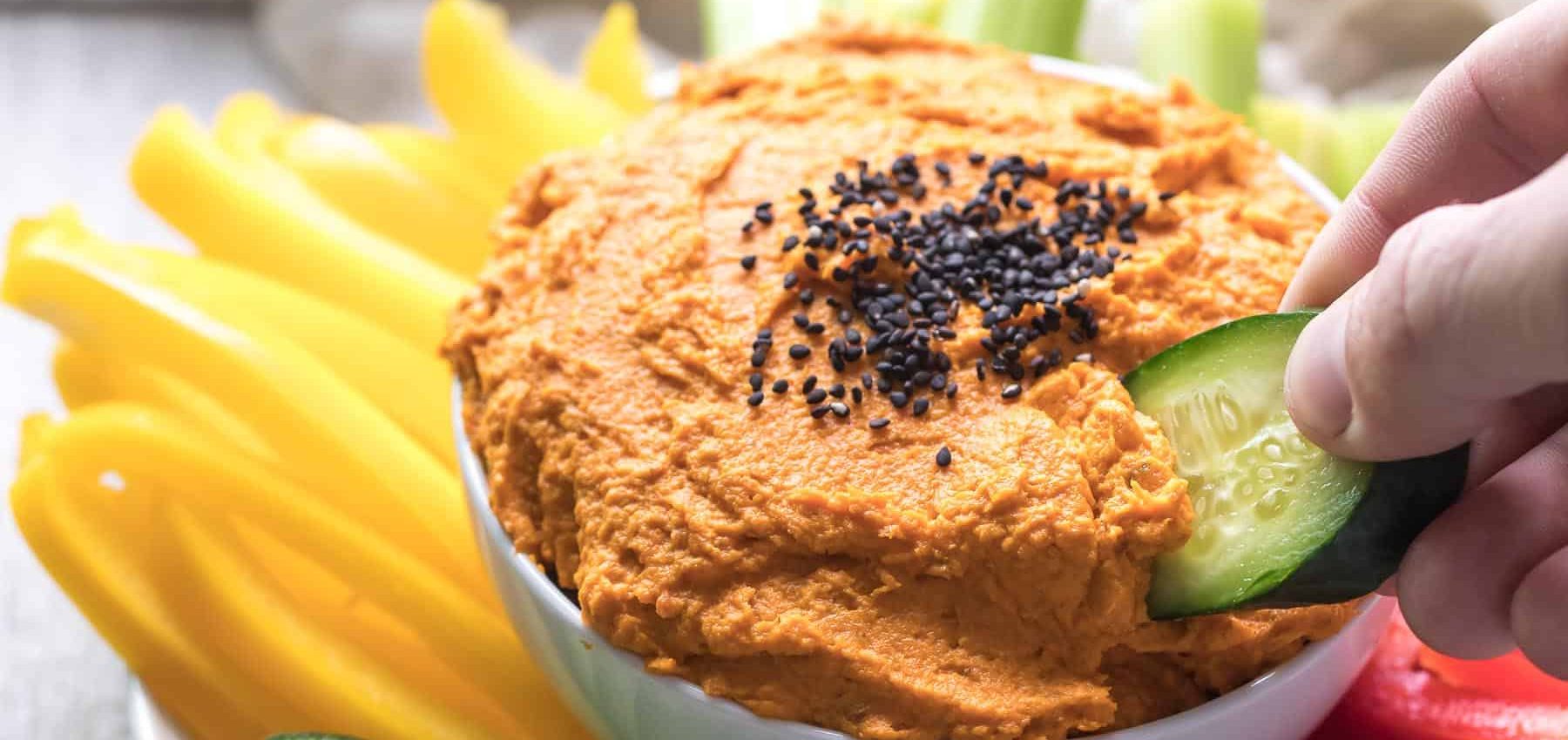 Paleo Whole Roasted Carrot Dip
April 7, 2020
A deliciously healthy appetizer that's grain-free, gluten-free, dairy-free, sugar-free, low carb and vegan.
Prep: 5 mins
Cook: 45 mins

5 mins

45 mins

50 mins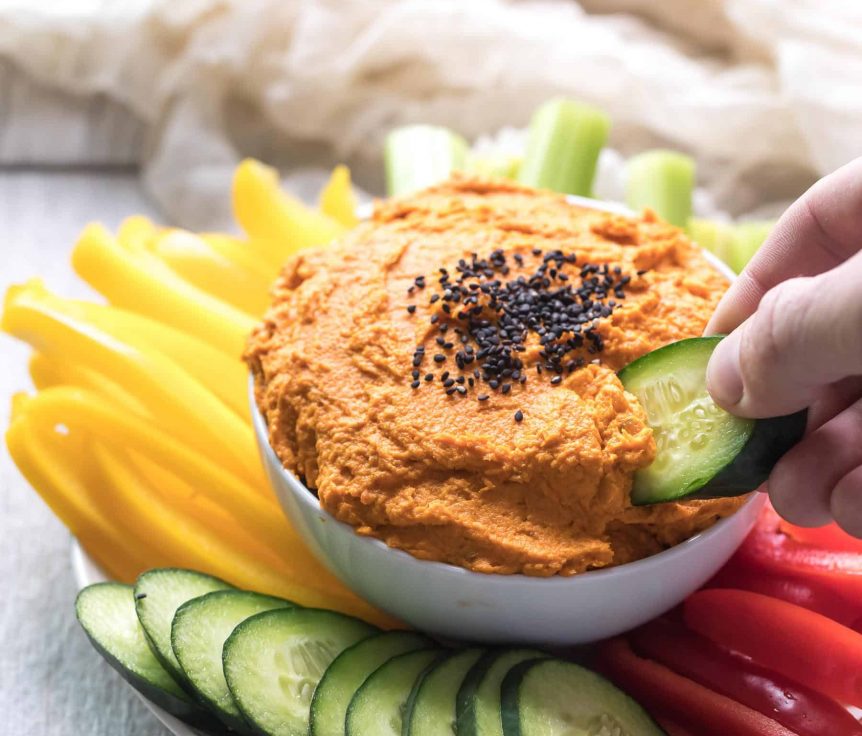 Directions
1. Preheat your oven to 425º. Toss the chopped carrots with the olive oil, salt and pepper. Spread in an even layer on a parchment paper lined baking sheet. Roast for 40-45 minutes, until soft and browning on the edges.
2. In a food processor with the S-blade, combine the roasted carrots with the tahini, water, red wine vinegar and garlic clove. Blend until combined, scraping down the bowl once or twice. Serve room temperature with cut veggies and/or paleo almond crackers.
3. Will keep in an airtight container for 1 week in the refrigerator.
Dip is best served at room temperature. If I make it ahead, I'll take it out of the fridge an hour or two before serving to guests so it can reach room temperature.
Recipe Credit Source: https://www.tasteslovely.com/paleo-whole30-roasted-carrot-dip/
0 Reviews