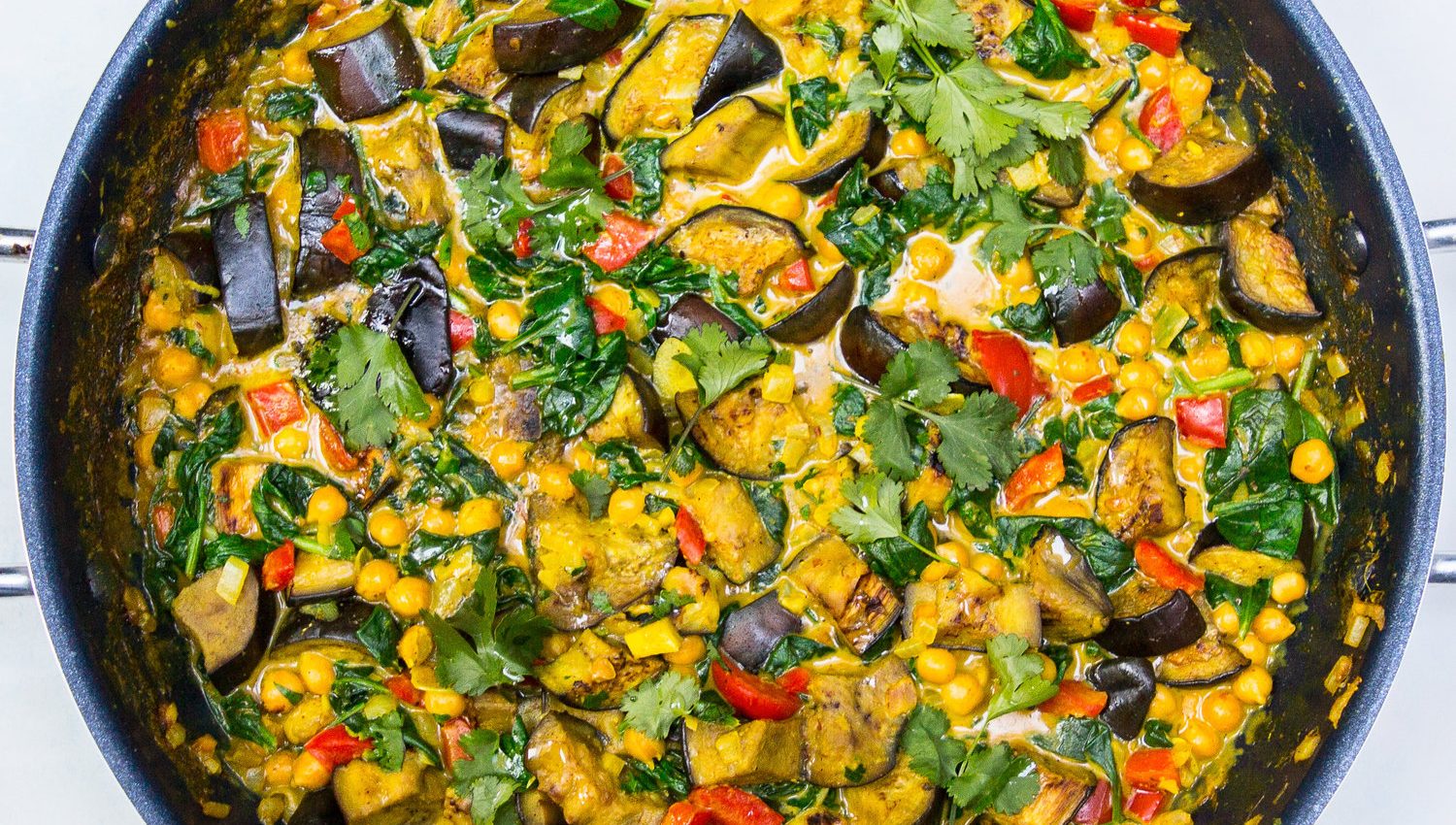 Peanut Butter Aubergine Curry
September 27, 2018
This creamy curry is the perfect comfort food, pair with cauliflower rice or our coconut flour flatbreads!
Prep: 10 mins
Cook: 20 mins

10 mins

20 mins

30 mins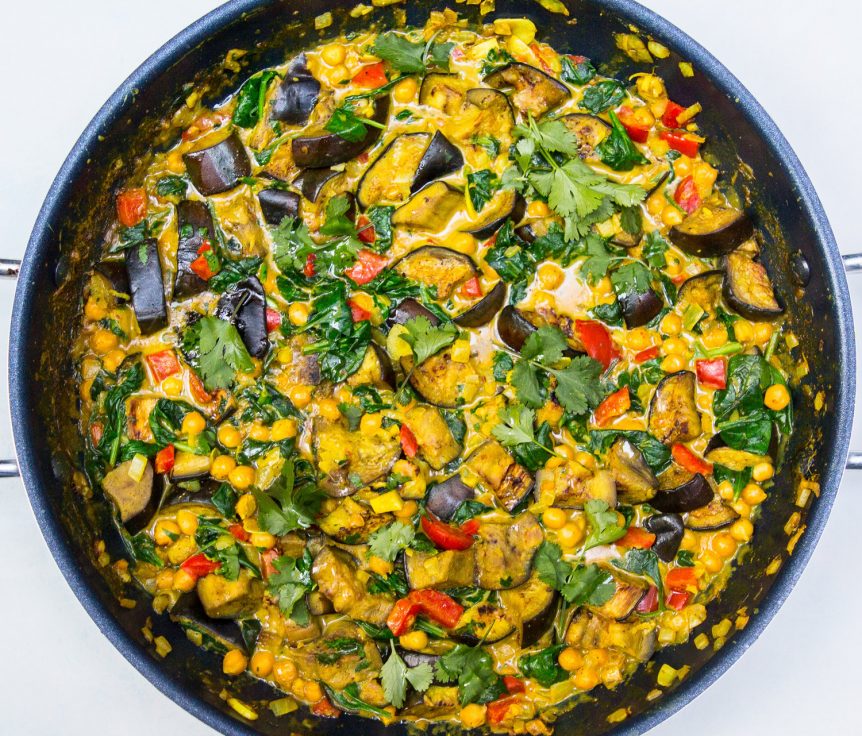 Directions
Cut the aubergines into cubes and add them to a pan with no oil and cook on a medium heat until they are shrivelled and browned. Remove them from the pan and set aside.
Add a splash of oil to the pan and then throw in the chopped brown onion, a chopped red pepper, and 2 finely sliced cloves of garlic. Add a small knob of grated ginger, half a teaspoon of turmeric and a teaspoon and a half of garam masala. Mix everything together until coated in the spices.
Once the onions are softened, add a heaped teaspoon and a half of peanut butter, ensuring it is mixed in completely.
Next, pour the coconut milk and chickpeas (water included) into the pan and mix everything together.
Add the aubergines back into the pan and bubble the curry down until it is nice and thick, this should be around 5-6 minutes on a medium heat.
Add in the spinach and allow it to wilt.
When the curry is ready, add a handful of chopped coriander and squeeze in the juice of a lime. Season with salt and then remove from the heat.
This recipe is taken from MOB Kitchen website. Who aim to feed 4 for under £10! This recipe and others can be find here; http://www.mobkitchen.co.uk/recipes/peanut-butter-aubergine-curry
0 Reviews