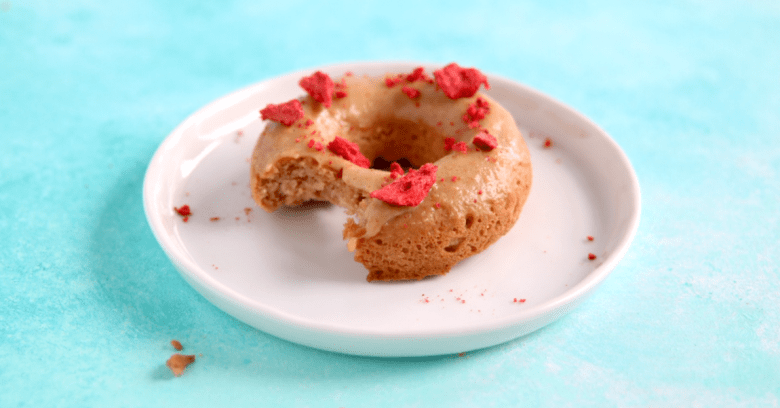 Peanut Butter Heaven Doughnuts
October 10, 2018
Treat nights and comfort food doesn't have to stop with a Keto-Vegan diet! Our mouths are watering just thinking about them...
Prep: 30 mins
Cook: 40 mins

30 mins

40 mins

1 hr 10 mins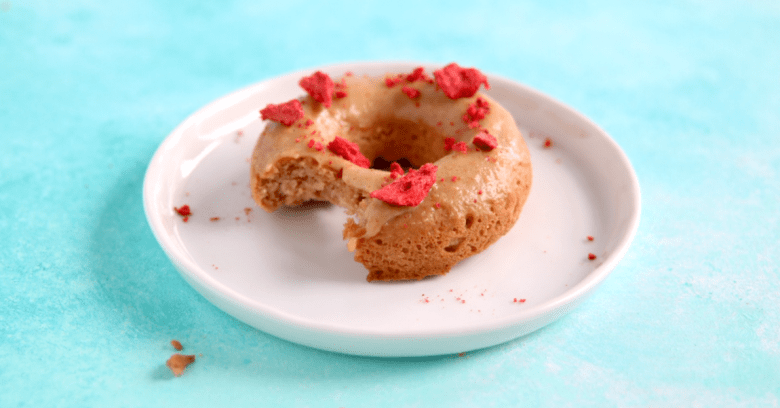 Directions
Preheat your oven to 350°F / 177°C) and have on hand a standard doughnut pan.
Whisk the dry ingredients together in a small bowl and set aside.
In a medium mixing bowl, mash together the peanut butter and coconut oil. The warm water/non-dairy milk will help this to combined so don't worry about this too much.
Stir in the rest of the wet ingredients and keep mixing until everything is totally combined. Let this sit for about five minutes so the flax has time to gel up.
Next, stir in the dry ingredients in until a thick batter forms.
Evenly distribute the batter into the doughnut pan, making sure to smooth over any large peaks.
Bake for 25 minutes, until the tops are firm and golden around the edges. Remove from the oven and let cool in the pan for about 10 minutes before removing, this will allow the doughnuts to firm up.
Remove the doughnuts from the doughnut pan – this can be slightly difficult so try hitting the pan to force them out!
Mix together glaze ingredients and dip the doughnuts into the glaze, or spread it using a butter knife.
This recipe is taken from Meat Free Keto website run by Liz, who is a certified holistic Nutrition Consultant. For more recipes and healthy ideas visit here; http://meatfreeketo.com/vegan-keto-peanut-butter-doughnuts/
Ingredients
6 Tbsp (90ml/96g) Peanut Butter
1/2 Cup (120ml) Warm Water Or Nondairy Milk Of Choice
0 Reviews