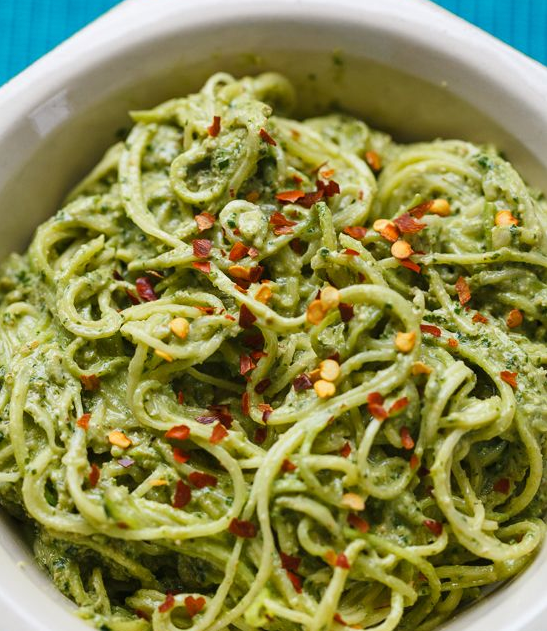 Directions
1. Chop the walnuts and place them into a food processor, pulsing to blend and break them into small pieces. Add in the garlic and the basil, then pulse a little more.
2. Add in the rest of the ingredients into the food processor and slowly add the olive oil in a constant stream while the food processor is working.
3. Stop the food processor and scrape down the sides using a rubber spatula. Continue pulsing until blended.
4. If you would like the pesto to be smoother, add more olive oil into the mixture, raw walnuts or sunflower seeds as necessary. Add some sea salt to taste.
5. Using a spiraliser or similar machine take the zucchini and make into spaghetti.
6. Mix the desired amount of walnut pesto into the zucchini, making sure to distribute it well throughout, place into bowls and serve!
0 Reviews