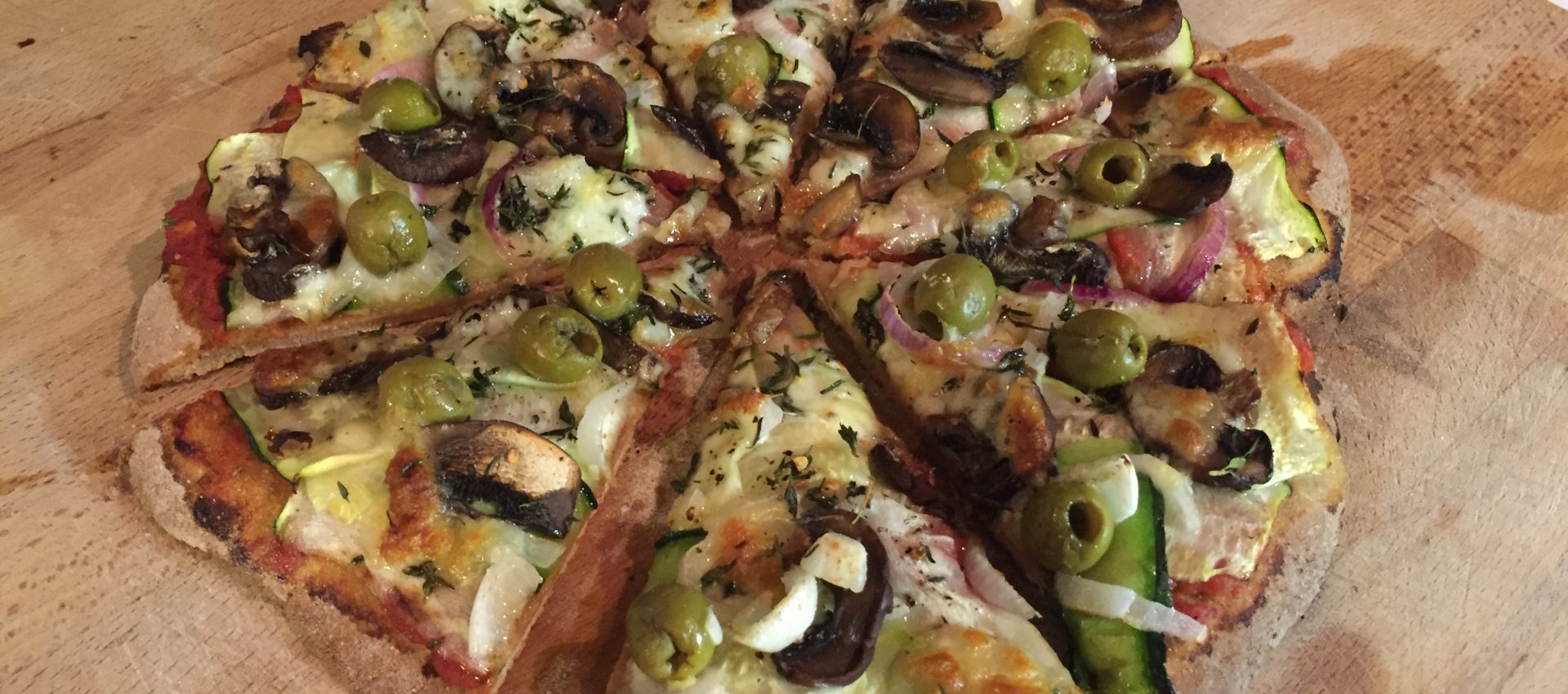 Directions
Combine flour, herbs and salt and pepper in a large mixing bowl.
Add eggs and stir until all comes together.
Use hands to mould the dough in a large bowl.
Break the dough into 2 even balls.
Lay out a baking sheet and dust well with extra buckwheat flour.
Place a ball of dough onto the dusted baking sheet, and add more buckwheat flour to the top of the dough.
Use a rolling pin to gently roll the dough out to about half a centimetre thickness. Make sure each base is rolled out evenly.
Repeat for second ball of dough.
Place baking sheet and rolled pizza bases onto baking trays and bake for 10mins.
Take them out of the oven, add sauces and toppings of your choice and bake again for a further 15-20mins, or until toppings are done and the edges of the crust are golden and crunchy.
1 Review