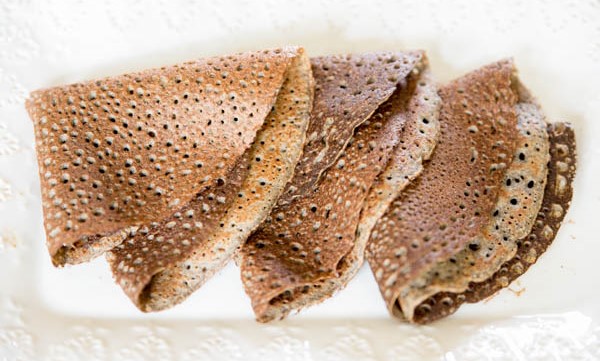 Really Healthy Flour Galettes
Breakfast, Dessert, Main, Snack Ketogenic-Vegetarian
August 1, 2016
Galettes, or Breton galette, is the name given in most French crêperies to savoury buckwheat flour pancakes. These are then filled with a variety of fillings, both savoury and sweet.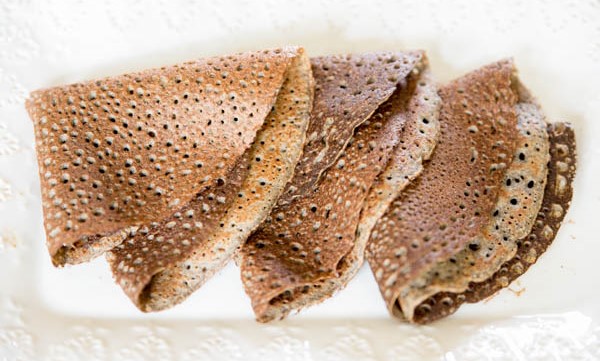 Directions
Sift the flour into a mixing bowl and season with salt and pepper. Crack in the egg. Gradually add 300ml/10½fl oz water in a thin stream, beating continuously until the mixture forms a thick, smooth batter. Set aside for 1 hour to rest.
When the batter has rested, stir in the melted butter until well combined.
Heat the ghee and a dash of olive oil in a ceramic or heavy-based frying pan over a medium-high heat. When the fat is hot, add a tablespoonful of batter to the pan and swirl until the batter covers the base of the pan.
Fry the galette for 2-3 minutes, or until golden-brown on its underside and easy to loosen from the bottom of the pan. Flip over and fry for a minute on the other side, or until cooked through. Remove from the pan and keep warm in the oven. Repeat the process with the remaining batter.
2 Reviews