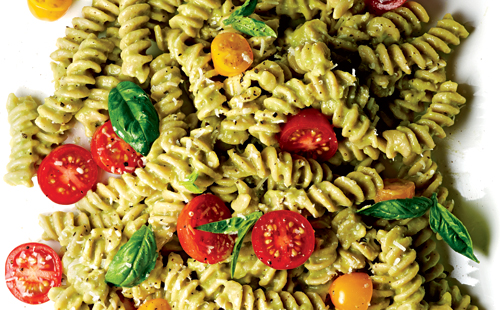 Directions
Into a large pot of boiling water, add the Really Healthy Pasta. Cook the pasta according to the instructions and then drain well.
To create the avocado sauce, combine the avocados with the garlic, lemon juice and basil into the food processor, seasoning with some salt and pepper to taste. With the processor still running, add a little olive oil in a slow stream until it's emulsified. Set the mixture aside.
In a large bowl combine the Really Healthy Pasta, cherry tomatoes and the avocado sauce before serving.
0 Reviews