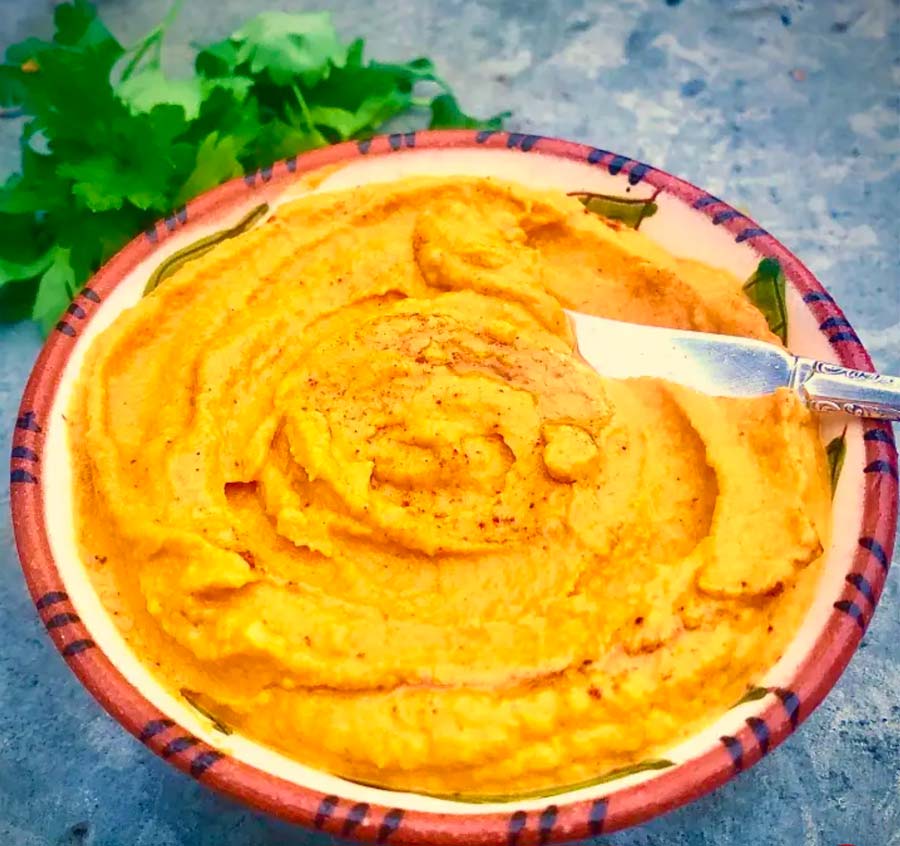 Roasted Carrot Dip
January 30, 2020
Creamy roasted carrot dip that's naturally vegan, paleo and free of oil, grains, gluten, beans, nuts and seeds.
Prep: 5 mins
Cook: 35 mins

5 mins

35 mins

40 mins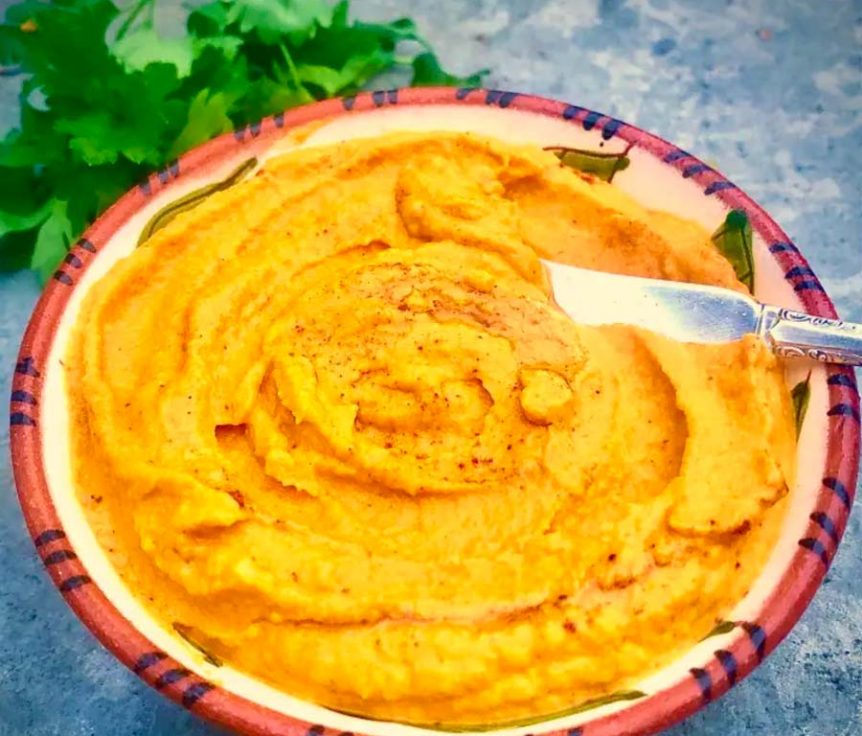 Directions
1. Preheat oven to 425F (215C). Spray a large baking sheet with cooking spray.
2. Cut the carrots into 1/2 inch (1.25 cm) pieces; spread in a single layer and season with salt & pepper. Roast for 30 to 35 minutes until very tender and slightly browned at edges. Cool slightly.
3. In a high-speed blender or food processor, process the carrots, milk, smoked paprika, garlic powder, cumin, and lemon juice until blended and smooth. Stop and scrape the container multiple times.
4. Transfer the dip/spread to a bowl or storage container. Season to taste with additional salt & pepper as desired. Serve with the vegetables, breads and/or crackers of your choice!
Store the dip in an airtight container in the refrigerator for 2 weeks.
You can also use a variation with full-fat canned coconut milk for the non-dairy milk and lime juice in place of the lemon juices. You can also omit the paprika, cumin and garlic powder and add 1 tablespoon (15ml) Thai red curry paste.
Recipe Credit Source: https://www.powerhungry.com/2020/01/healthy-thai-roasted-carrot-dip-vegan-paleo-oil-free/
0 Reviews