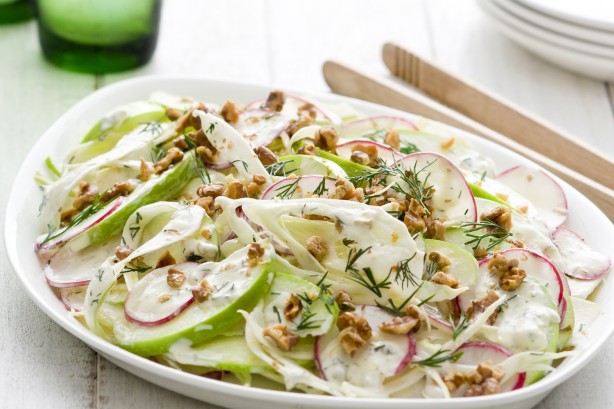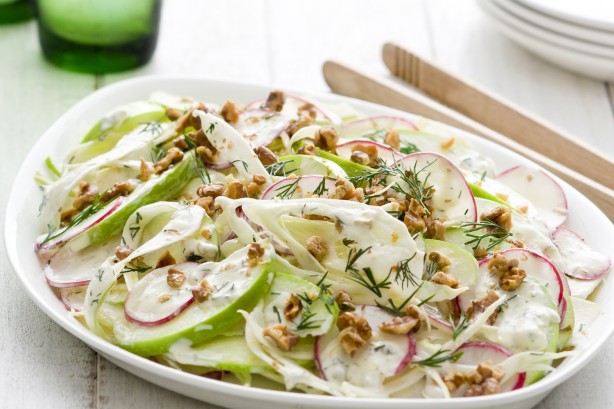 Directions
1. In a mixing bowl, combine the lemon juice, oil and salt.
2. Remove the fronds from the fennel and set aside. Trim the stalks and the base, halving them vertically and as thin as possible.
3. Add these to the mixing bowl and toss with dressing to avoid discolouration. Quarter, core and thinly slice the apples. Add to the mixing bowl and toss to avoid discoloration.
4. Add the reserved fennel fronds and walnuts to the salad, tossing to combine. Serve on a platter with the pecorino scattered on top if you decide to use it.
1 Review