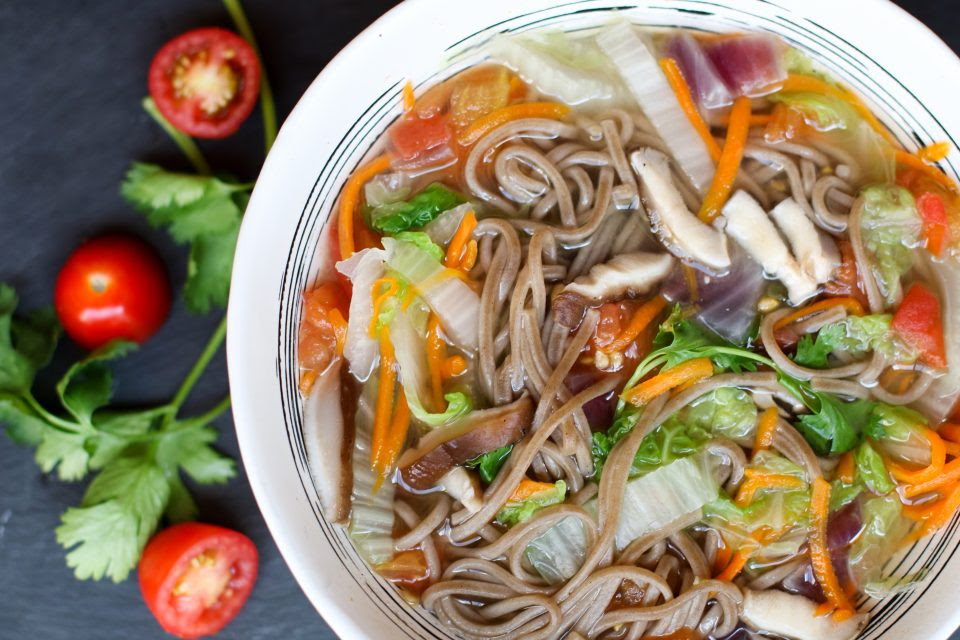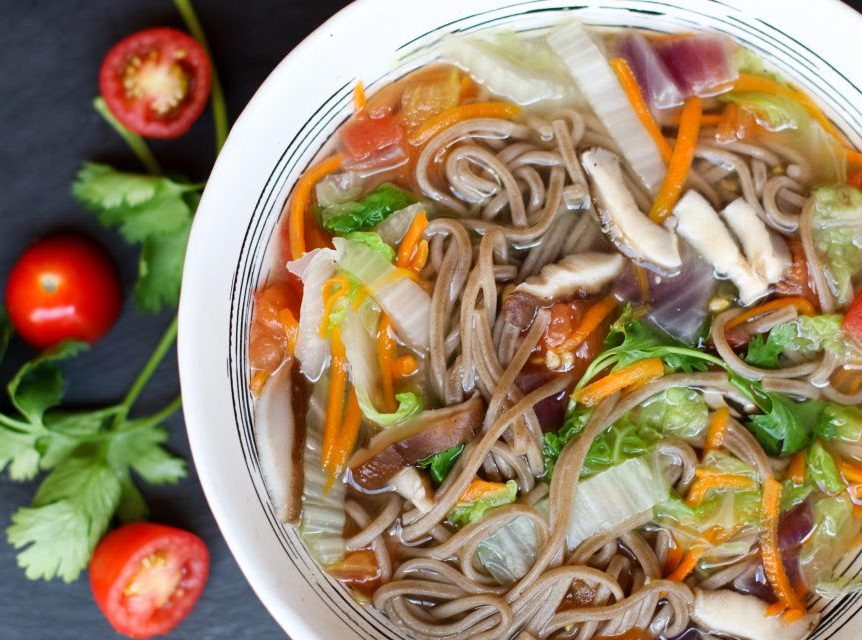 Directions
1. Prepare the noodles in advance according to packet instructions.
2. Bring a pot of water to the boil.
3. Add the 1/2 cup of chopped onions.
4. Add 1/4 cup of white miso paste
5. Add 2 cups of diced tomatoes.
6. Add 2 and a 1/2 cups of sliced shiitake mushrooms.
7. Add 1 cup of shredded carrots.
8. Add 4 cups of chopped bok choy to the soup.
9. Pour the soup over the noodles. Top with fresh Cilantro. Serve.
Recipe credit source: https://nutritionfacts.org/video/recipe-soba-noodle-soup
0 Reviews