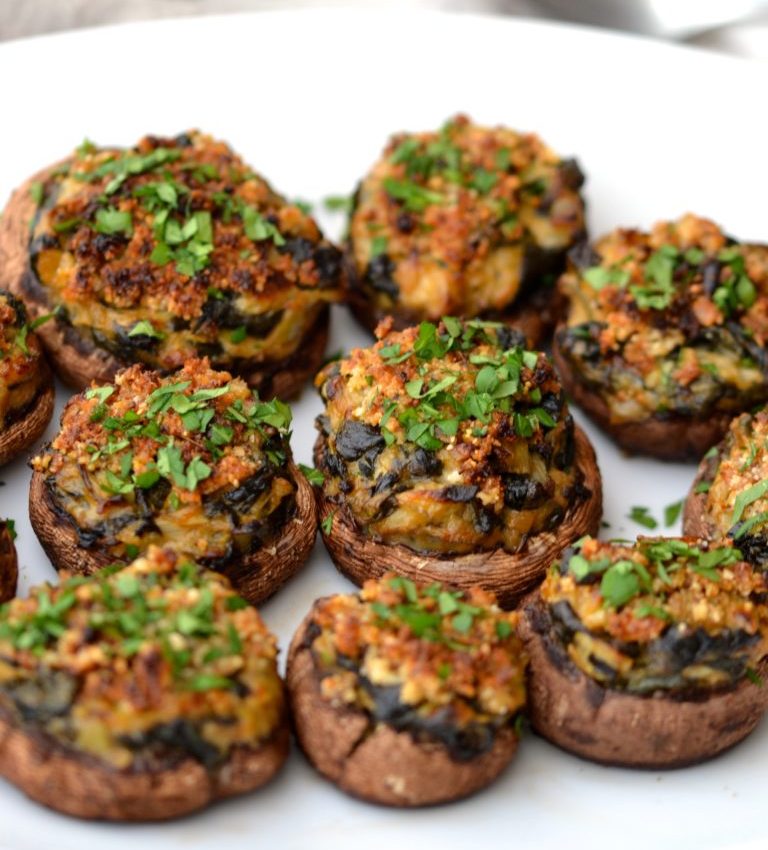 Spinach & Artichoke Stuffed Mushrooms
November 28, 2019
Stuffed Mushrooms are a vegan, dairy-free and gluten-free alternative for those seeking a tasty and 'meaty' dinner option.
Prep: 10 mins
Cook: 20 mins

10 mins

20 mins

30 mins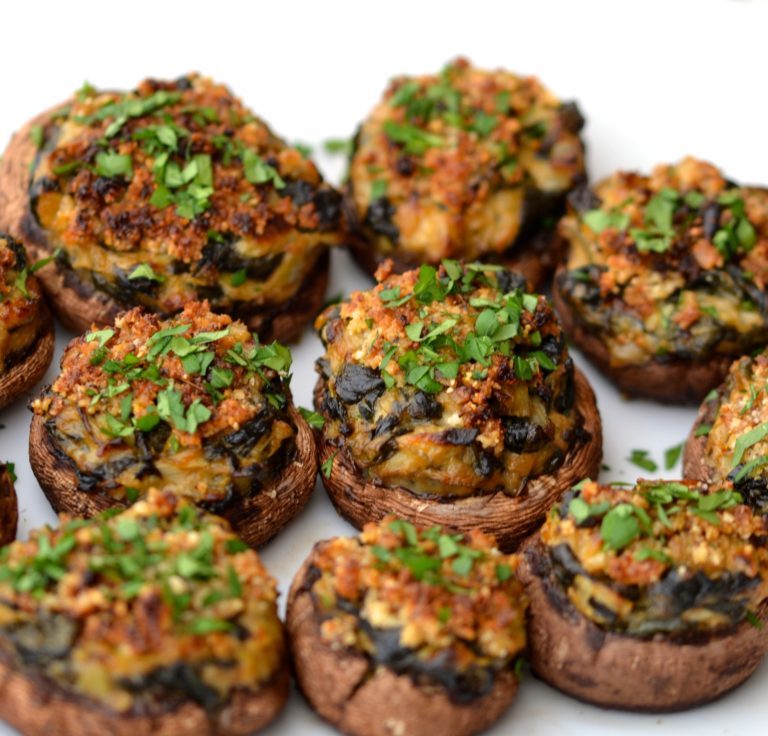 Directions
1. Preheat the oven to 175 degrees Celsius (350 degrees Fahrenheit) and line a baking sheet with parchment paper or tin foil.
2. Heat the olive oil in a skillet on medium hight heat. Add in the garlic and diced onion, sprinkle with salt and let cook for 4 to 5 minutes until the onion has begun to soften.
3. Add the artichokes, spinach and almond milk to the pan and let cook for approximately 5 minutes until the spinach has wilted.
4. Once the spinach has wilted, remove the pan from the heat and stir in the lemon juice, paprika and mayonnaise.
5. To prep the mushrooms, remove the stems and use a spoon to scoop out the gills. Fill the spinach and artichoke mixture into each of the mushrooms and place them on the baking tray. Bake them in the oven for 20 minutes until the mushrooms have softened.
6. While the mushrooms are baking prepare the topping by heating the olive oil in a skillet. Add in the almond flour, oregano and nutritional yeast and cook until the almond flour begins to turn golden in colour.
7. Remove the mushrooms from the oven and top with the toasted almond flour and sprinkle with parsley.
Recipe Credit Source: https://www.everylastbite.com/2018/04/20/spinach-artichoke-mushrooms/
Ingredients
3/4 cup roughly chopped artichoke hearts
"Breadcrumb" Topping
1 tsp nutritional yeast (or parmesan)
0 Reviews