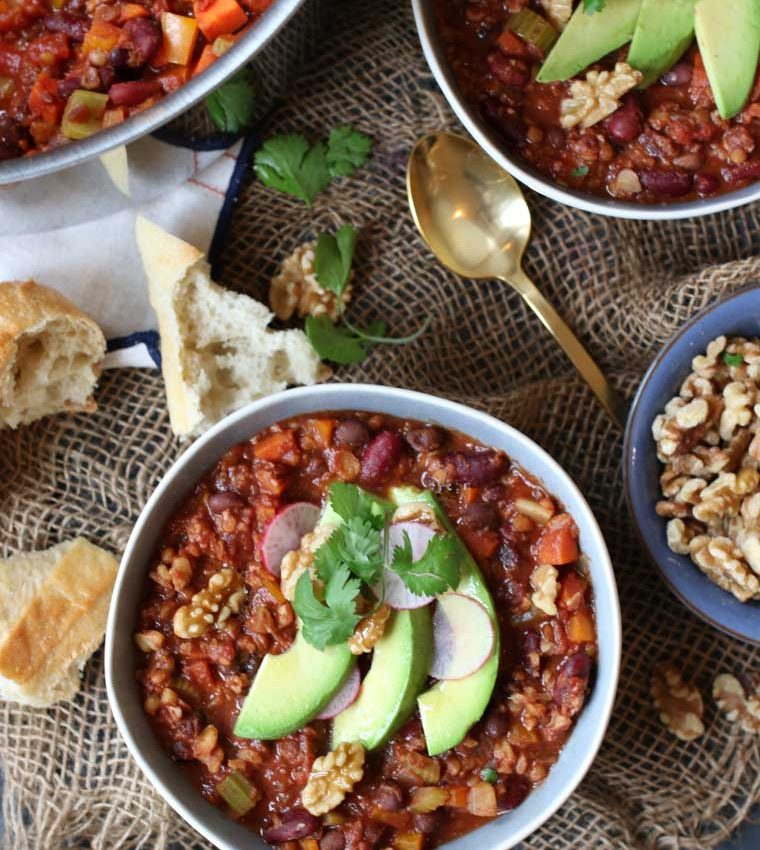 Vegan Keto Walnut Chilli
Dinner Ketogenic, Ketogenic-Vegan
November 22, 2019
This vegan keto recipe is gluten-free, high-protein and low carb option for anyone looking for a winter warmer.
Prep: 10 mins
Cook: 30 mins

10 mins

30 mins

40 mins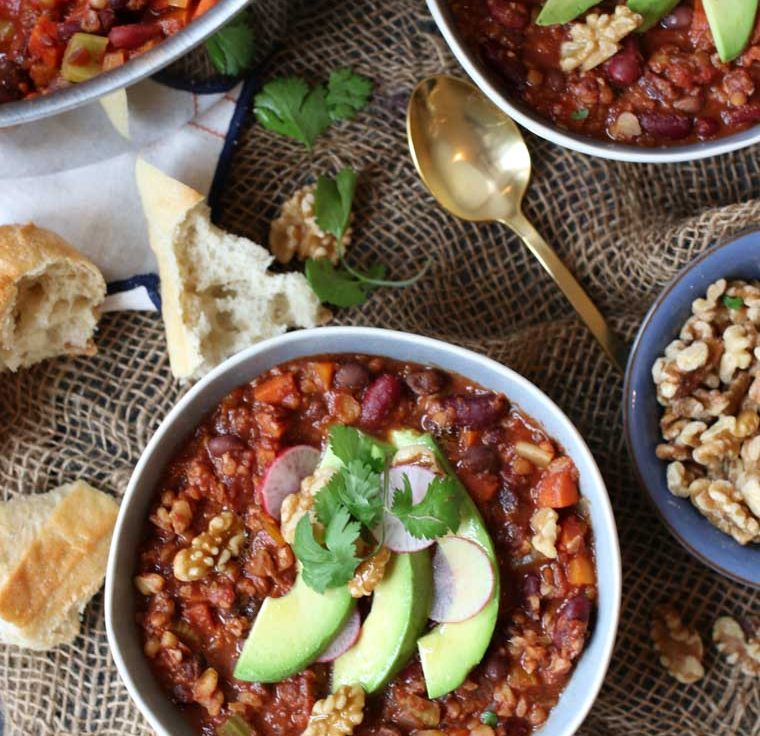 Directions
1. Heat the oil in a large pot over medium heat. Add the celery and cook for 4 minutes. Add in the garlic, cinnamon, chili powder, cumin and paprika and stir until fragrant, about another 2 minutes.
2. Add the bell peppers, zucchini, mushrooms and cook for 5 minutes.
3. Add the chipotle, tomato paste, tomatoes, water, coconut milk, soy meat, walnuts and cocoa powder. Reduce the heat to medium-low and simmer for about 20-25 minutes until thick and the vegetables are soft.
4. Season with salt and pepper, to taste. Top with avocado, radishes, and cilantro.
Original Recipe Credit Source: https://www.abbeyskitchen.com/vegan-keto-walnut-chili/
Ingredients
2 cloves of garlic, finely chopped
2 peppers, large chipotle, in adobo minced
1 15 oz. can of diced tomatoes
1 tbsp unsweetened cocoa powder
To serve:
0 Reviews