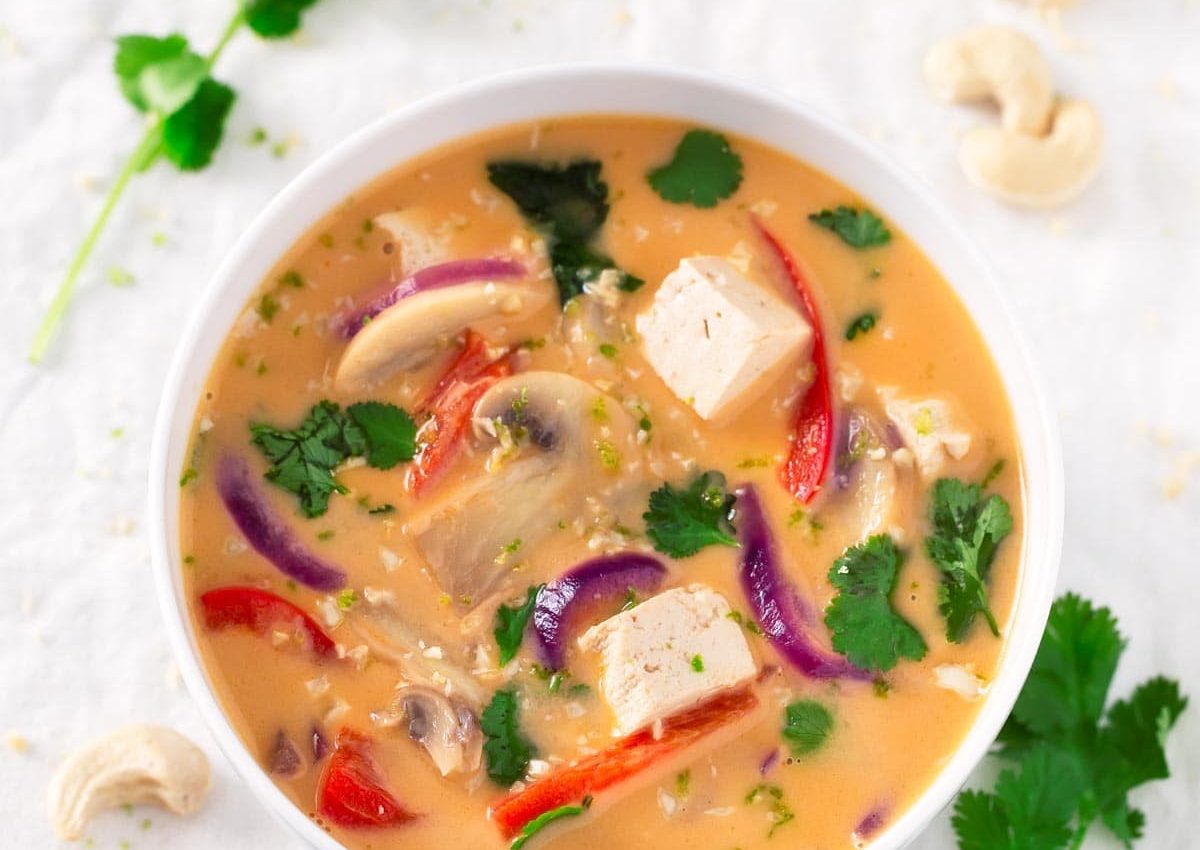 Vegan Thai Soup
July 26, 2019
A delicious one-pot Vegan Thai soup that's easy to make and add all of your favourite veggies to, for maximum flavour.
Prep: 10 mins
Cook: 15 mins

10 mins

15 mins

25 mins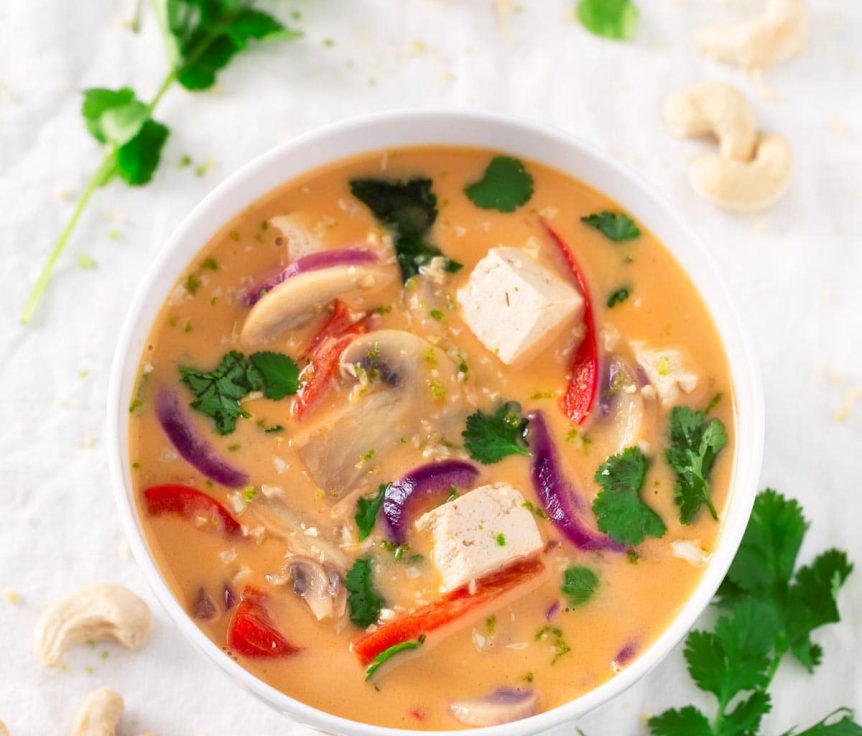 Directions
1. Place all the veggies (onion, red bell pepper, mushrooms, garlic, ginger and Thai chili), broth, coconut milk and xylitol/erythritol in a large pot.
2. Bring it to a boil and then cook over medium heat for about 5 minutes.
3. Add the tofu and cook for 5 minutes more.
4. Remove from the heat, add the tamari, lime juice and fresh cilantro. Stir and serve.
5. Keep the soup in a sealed container in the fridge for up to 5 days. You can also freeze it.
Ingredients
1/2 inch piece of ginger root (about 1 cm), peeled and finely chopped
1/2 Thai chilli, finely chopped
2 cups vegetable broth or water (500ml)
1 14 ounce can coconut milk (400ml)
0 Reviews