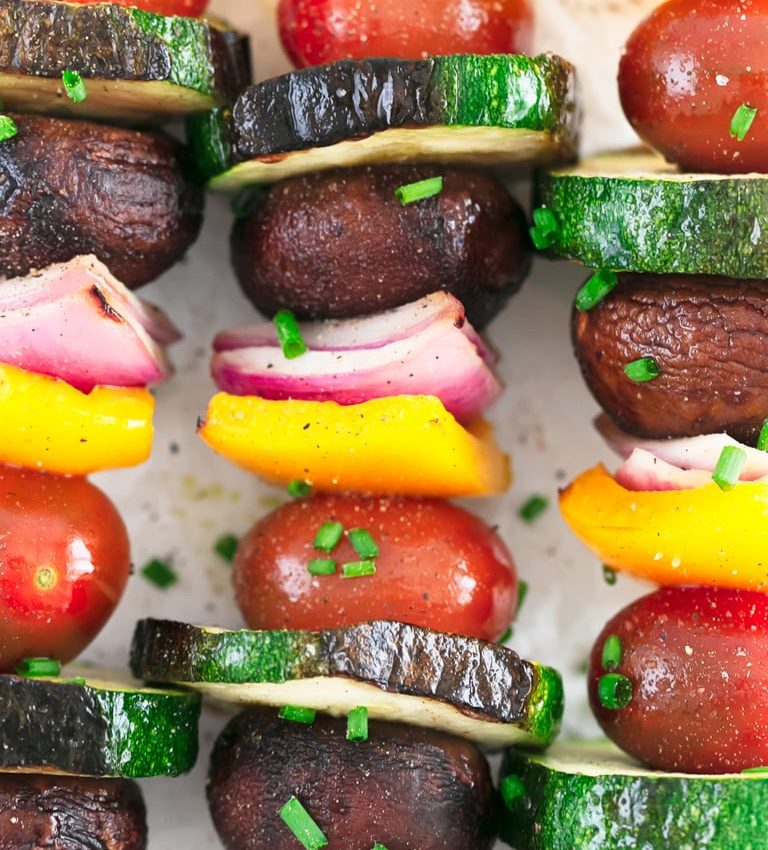 Vegetable Kabobs
Dinner, Lunch, Side-dishes Vegan
September 9, 2019
These grilled vegetable kabobs only take 25 minutes and make for a healthy side dish to any meal. Ideal for barbecues, picnics or family events.
Prep: 15 mins
Cook: 10 mins

15 mins

10 mins

25 mins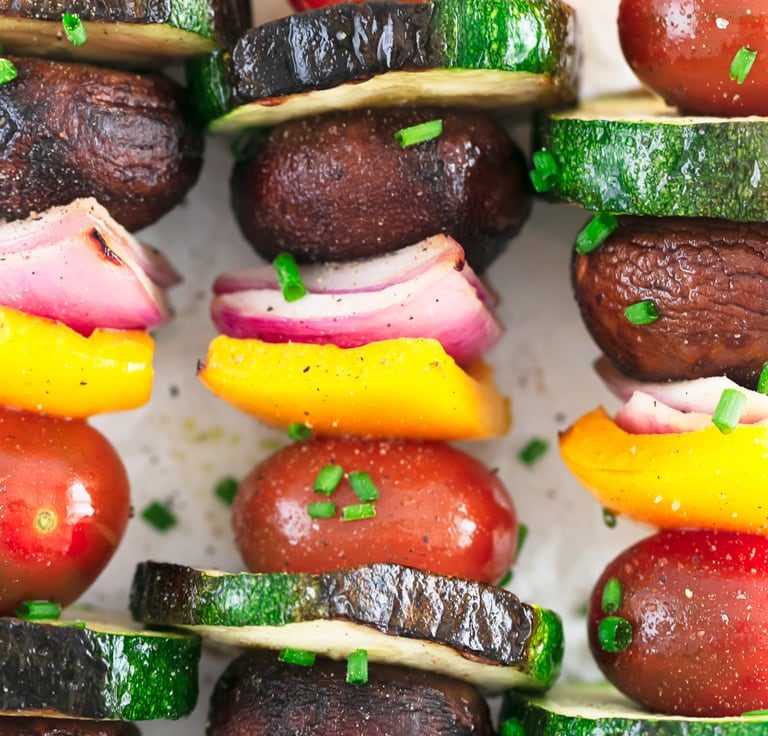 Directions
1. Wash and chop the veggies into small pieces to ensure they cook evenly. Depending on the size of veggies, you may need more or less.
2. Skewer the vegetables, alternating between mushrooms, red onion, zucchini, cherry tomatoes and yellow bell pepper.
3. You can cook the vegetable kabobs on a griddle with a little bit of extra virgin olive oil (optional) or grill/cook them in a skillet over a medium-high heat for 10 -15 minutes each side or until golden brown.
4. Remove from the heat and add some salt and pepper to taste, along with some chopped chives for garnish (optional) and serve immediately.
5. Best when fresh, you can keep the vegetable kabobs in a container in the fridge for up to 3-4 days uncooked, or 2-3 days cooked.
Recipe Credit: https://simpleveganblog.com/vegetable-kabobs/
0 Reviews