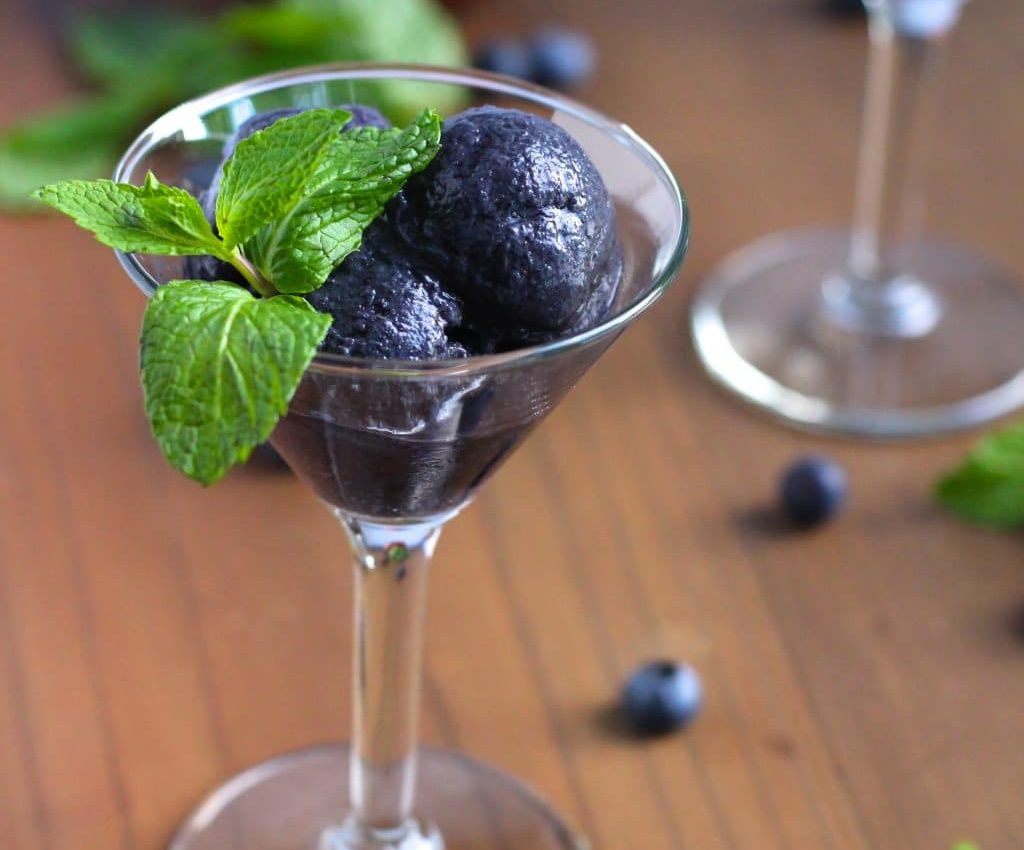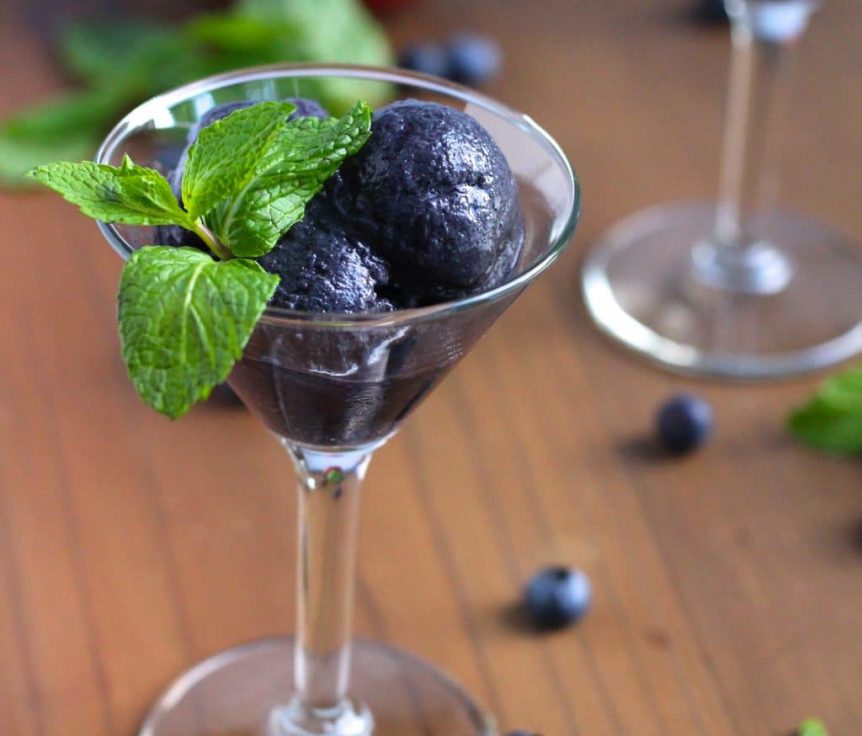 Directions
1. Add all ingredients to a high-powered blender and blend until smooth.
2. Pour the filling into a freezer-safe dish and freeze for 4 hours.
Recipe Credit Source: https://www.staceyhomemaker.com/blueberry-mango-mint-sorbet/
* Only use fresh herbs as dried herbs won't work for this recipe.
* Store the sorbet in BPA-free reusable ice cream containers.
* You can freeze the sorbet for 1-2 months before ice crystals start to form and impact the flavor of the sorbet.
0 Reviews