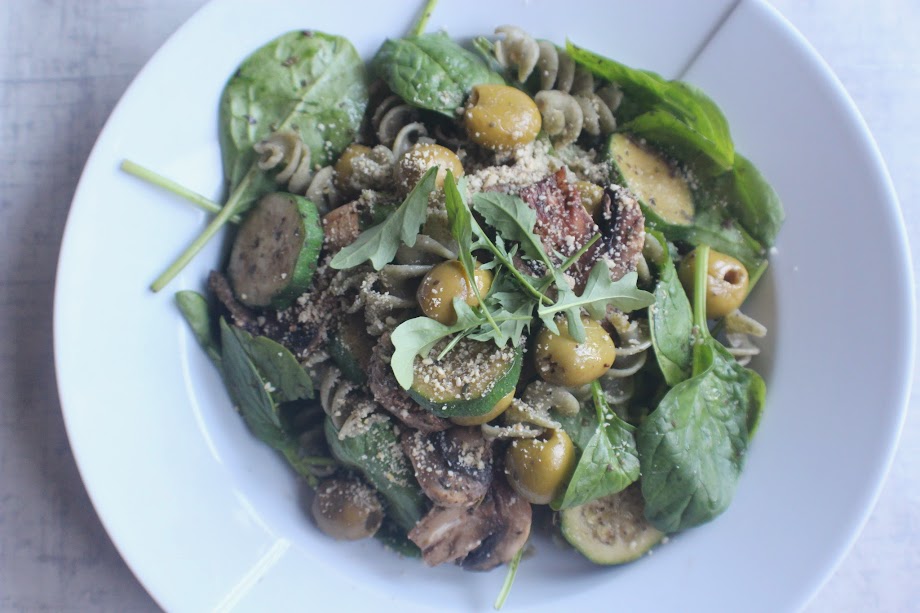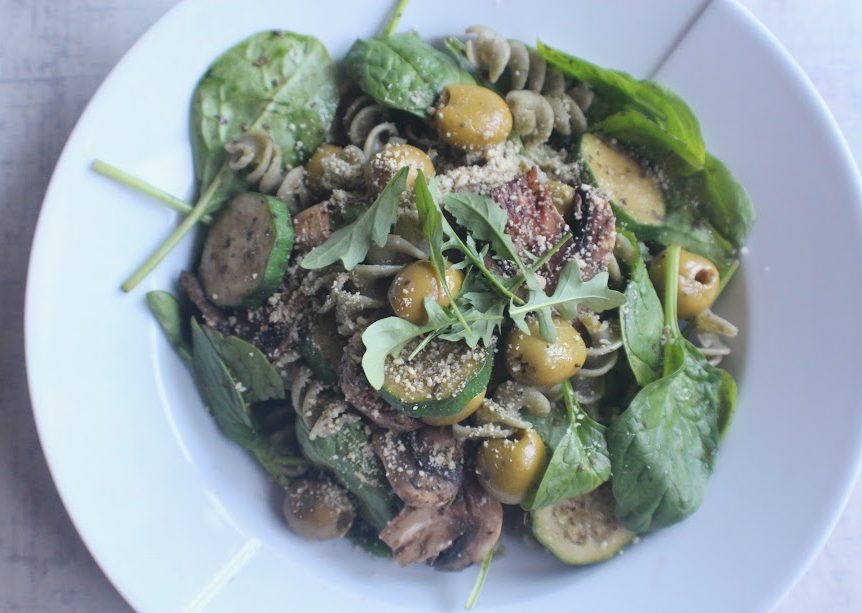 Directions
First get your pasta cooking according to packet instructions.
Meanwhile, heat the oil in a large non-stick pan. Add the garlic and fry on a medium heat for a few minutes to release the flavour.
Add the courgettes and mushrooms and cook for 5 minutes. As they start to soften, add the lemon juice and zest and plenty of herbs, salt and pepper.
Continue cooking for 4-5 minutes, then throw in the olives and any of their juices. Heat through, ensuring there is no surplus liquid, then remove from the heat.
Immediately stir in the spinach leaves so they wilt slightly.
Drain the pasta well, then tip into the pan and stir to cover in the flavours. Mix in 2 tablespoons of the nutritional yeast or Parmesan.
Dish out between two bowls or plates then scatter each with rocket leaves. Serve immediately!
Ingredients
125g Mungbean Fusilli Really Healthy Pasta
Dried mixed herbs, black pepper and sea salt
2 large handfuls of spinach leaves
4 tablespoons nutritional yeast (vegan) or Parmesan cheese
0 Reviews