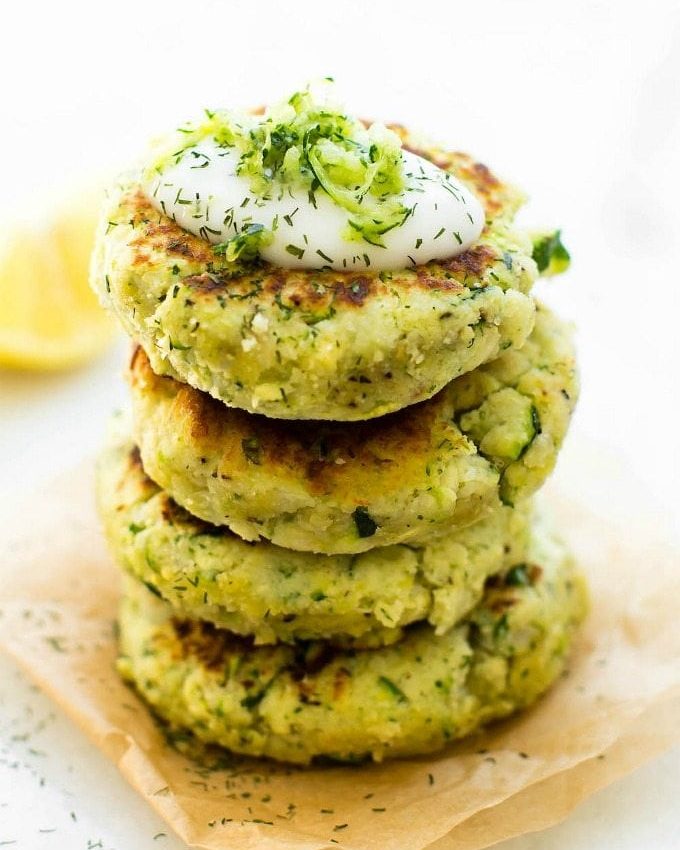 Zucchini Cauliflower Fritters (Paleo, Vegan Keto Veggie Burgers)
Dinner Ketogenic, Ketogenic-Vegan
March 26, 2020
These healthy Paleo Vegan Zucchini Cauliflower Fritters are easy to prepare, meat-free, and keto-friendly. You can also make this recipe egg-free and grain-free if you choose.
Prep: 5 mins
Cook: 5 mins

5 mins

5 mins

10 mins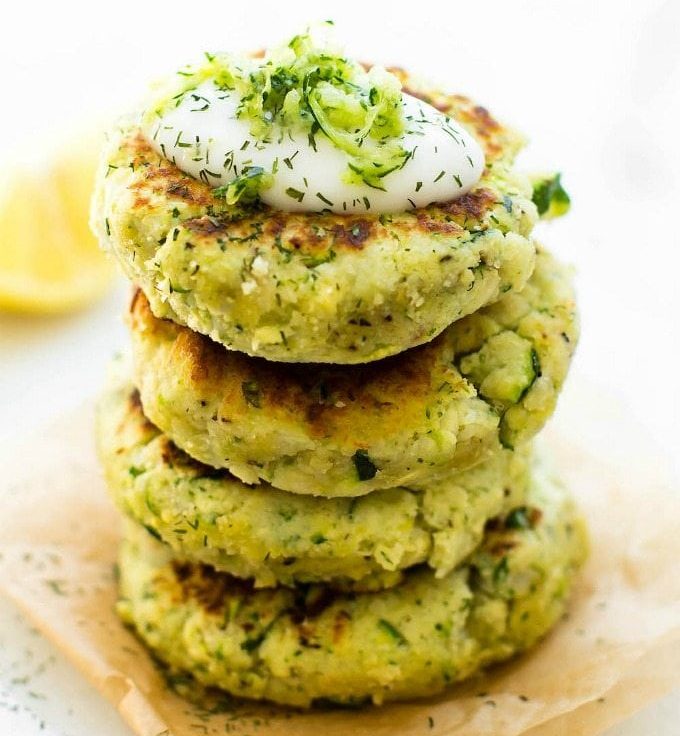 Directions
1. Grate the zucchini in a food processor or high-speed blender.
2. Steam the cauliflower for about 5 minutes until just fork tender. Add the cauliflower to the food processor/blender and process until broken down into small chunks. Do not over process or it will become a mash.
3. Use a dishtowel or nut milk bag to squeeze as much moisture as possible out of the grated veggies.
4. Transfer to a bowl and add the flour of choice, egg (if using), salt, pepper, and any other seasonings you like. Mix to thoroughly combine. Shape into small patties or burgers (I got about 8).
5. Heat up 1 tablespoon of coconut oil in a large pan. Add 4 fritters/burgers to the pan and cook over medium heat for 2-3 minutes per side. Repeat with the second half of the fritters/burgers.
6. Serve with dipping sauce of choice or low carb burger bun.
Recipe Credit Source: https://thebigmansworld.com/4-ingredient-zucchini-cauliflower-fritters-paleo-vegan/
Ingredients
1/2 head of Cauliflower, approximately 3 cups, chopped
Egg-Free Version
1/2 head of Cauliflower, approximately 3 cups, chopped
1/4 cup All-Purpose Flour, can be gluten-free if needed
0 Reviews