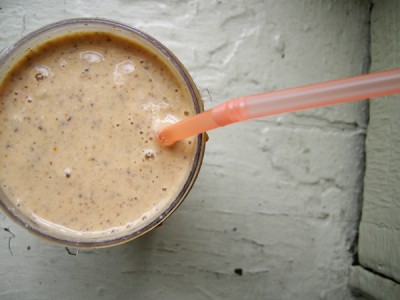 Directions
1. Whisk together all of the ingredients including the pumpkin puree, raw honey, almond milk, cinnamon, nutmeg and chia seeds into a mixing bowl.
2. Add in the chia seeds and stir. Chill in the fridge for 2 hours.
3. Take out of the fridge and place into a food blender. Add the ice cubes, a dash of almond milk to fill the cup. Blend this for 30 seconds and give it a shake until it's smooth and creamy. Serve!
0 Reviews