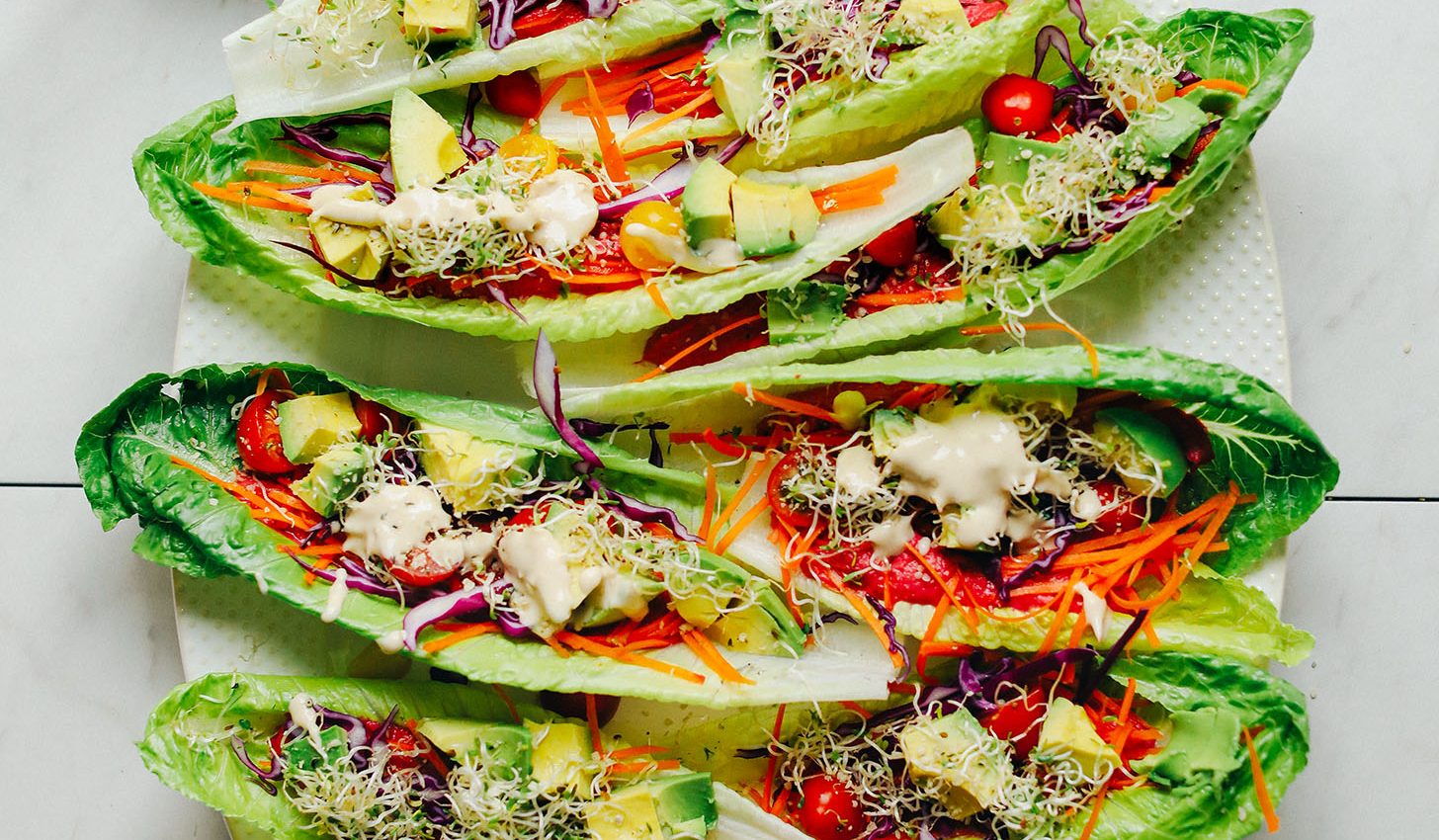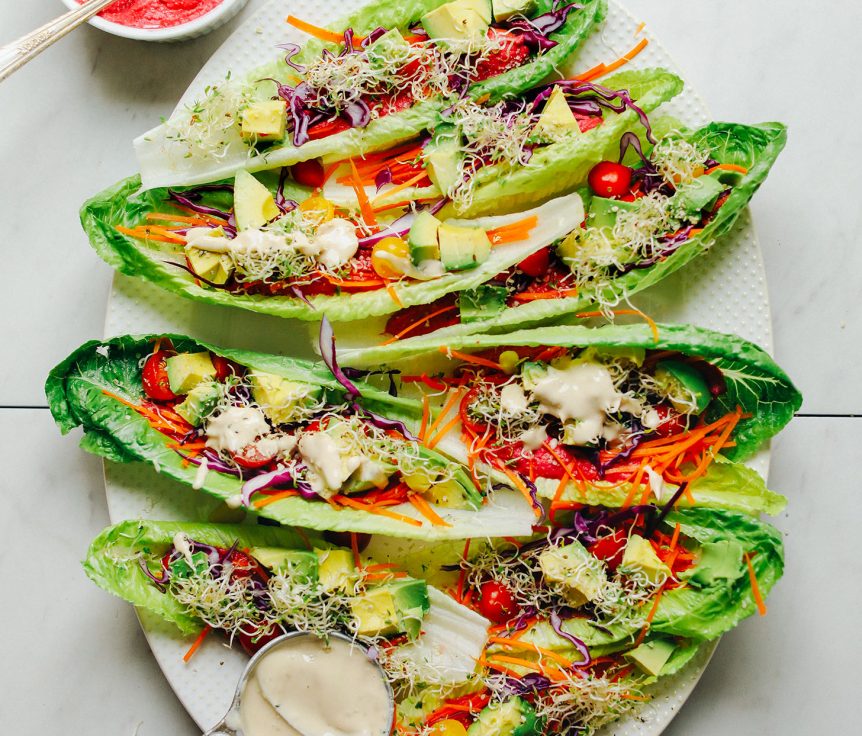 Directions
1. If making hummus, prepare first using either Plain Hummus, or Roasted Beet Hummus. To keep this recipe raw, use a raw, sprouted hummus dip (found at most grocery stores).
2. Prepare sauce by adding tahini, lemon juice, maple syrup, and salt to a small mixing bowl and whisking to combine. Then add water 1 Tbsp (15 ml) at a time until a pourable dressing is formed. Taste and adjust flavor as needed, adding more salt for overall flavor, lemon for acidity, or maple syrup for sweetness. Transfer to a serving vessel or ramekin or set aside.
3. Arrange lettuce boats on a serving platter and begin filling with 1-2 Tbsp (15-30 g) hummus. Then top with tomatoes, sprouts, carrots, cabbage, avocado, and hemp seeds (optional).
4. Either drizzle with tahini sauce or serve on the side. Best when fresh. Store leftover tacos in the refrigerator up to 3 days (be sure to add lemon or lime juice to avocado to help it from turning). Tahini sauce will keep for 4-5 days.
Recipe Credit Source: https://minimalistbaker.com/rainbow-raw-maine-taco-boats/
Ingredients
LETTUCE
1 head of romaine lettuce (organic when possible // separated into individual leaves // large bottom stems removed)
FILLING
1/2 cup Beet Hummus or Plain Hummus (keep this recipe raw with sprouted hummus)
3/4 cup Thinly Sliced Red Cabbage
SAUCE
1/3 cup Tahini (to keep this recipe raw, use raw untoasted tahini)
1 pinch of Sea Salt (Optional)
0 Reviews